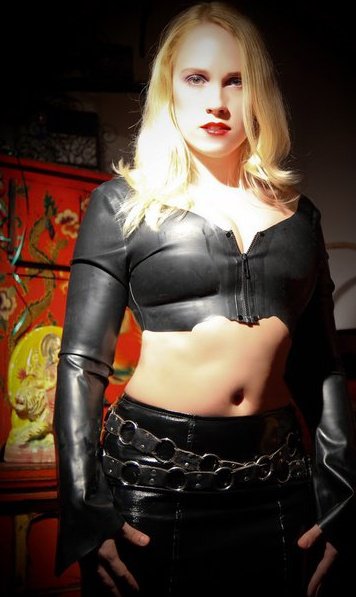 Music Genres
Goth, Industrial, Synthpop, Retro-Alternative, 80s New Wave and New Romantic, Dark Rock and Metal, Underground Cult Classics
Contact
XTINE'S FACEBOOK PAGE Yes, I have gone back to a Zuckerberg Empire site FOR NOW.  FOR NOW.
XTINE'S SNAPCHAT – Xtine000 (those are zeros LOL)
XTINE'S TUMBLR Tumblr is the shiznit!  You can write and read longform content, the pictures are great – it's like Pintrest with the ability to write and read a lot of text too.  Come join me on there!
XTINE'S YOUTUBE clips from various concerts and events, and talks on various subjects
XTINE'S PINTREST I like Pintrest and keep a profile but again, it's just sort of "there"
More blogs by XTINE:
CUT AND RUN – A Down and Dirty Guide to Survival in the USA.  Focuses on an Outcome Oriented Lifestyle and What Is Actually Happening, rather than idealism.
NY QUEST FOR HOUSING SANITY – A guide for those people genuinely confused about the housing situation in New York and in need of help.
email:     djxtine@absolution.nyc
Bio
1990-1992- Mary Baldwin College for Women, Major:  Humanities
1992-1994- University of Maryland, Major: Psychology Minor: Classical Voice at UMD's Opera Program
1995- Moved to Manhattan's East Village
1996-2000- worked at Mother as a method go-go artist and performed there regularly as a model/performance artist for CLICK N DRAG, their Saturday night Cyber-Fetish party.  Was the first prominent modern Fetish Model in Manhattan.
1998- Co-promoted weekly Tuesday RESURRECTION at Mantra(Chetty Red, True, etc.) 28 E23rd st
1998- Produced SIGNAL, NYC's first All-Industrial party at The Pyramid Club
1999-2000- Produced Friday party INTERIM, Thursday BIOTEK, and Wednesday Lust at The Limelight with support and input from Peter Gatien
2000-2001- DJed for the first time every Saturday at Le Nouvelle Justine, an S/M themed restaurant in the East Village
2000-2001- worked as a dancer/performance artist every Saturday at the party THE BATCAVE at  Downtime, now Slake. Quit on Sept. 11, 2001.
2003- produced and DJed at SANTERIA, a weekly Friday party at Jekyll and Hyde
2004- resident DJ at weekly FLESH THEATRE at FLAMINGO EAST, now closed.
2005-2006- received a certificate in Recording Engineering at DMX, a school under the direction of Richard Termini
2006- resident VJed at weekly Friday party CHURCH at Avalon (Limelight)
2006-2007- produced, DJed and performed spoken and sung material bi monthly SHADOWLANDS at Youth Palace, 11-13 Doyers St.
2007- multiple guest DJ spots that helped establish quarterly NECROMANTIC
2008- Resident DJ at monthly Sunday Fetish party CAT O NINE at Lit Lounge and The Cutting Room.
2009- 2014 Co-Produce, Stage Manage, Perform and DJ at weekly Friday ABSOLUTION with DJ Jason
2010 – Co-Produce Aelfheim Gothic Monday at FONTANAS
2010- Resident DJ for monthly Sunday Fetish party SUNDAY NIGHT FIXE at Le Poisson Rouge
2010-2011- Co-Produce and DJ at weekly Tuesday  LA PETITE MORT at Happy Ending and Idle Hands (both now closed).
2011-2012: Co-produced and co-promoted biweekly live Goth/Industrial band night INCANTATION  @ Uncle Mike's
2012- Resident DJ for private BYOB THROUGH THE MIRROR
2012- Resident DJ for FAIRIE RING
2013 – Resident DJ for private BYOB THROUGH THE MIRROR.
–  OCT. 31st – Halloween – Main Floor DJ for DRACULA'S BALL, PHILADELPHIA PA
– DEC. 31sr – New Years Eve – Main Floor DJ for VICTORIANA, Trocadero Theatre, PHILADELPHIA PA
2014 – Guest DJ for ULTERIA – NEW HAVEN, CT
2015-2020 – Main DJ for Witches Samhain Masquerade Ball, NY, NY at Kabin
2015- 2020 – Main DJ for Witches Summer Ball
2019-2020 Evil Expo
2020 Gilt + Fanfare