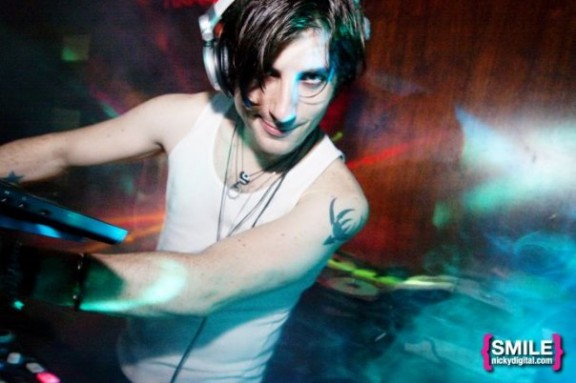 DJ Jeremy (aka DJ Bastard) has been DJing in NYC for well over 10 years.  DJ Jeremy got his start spinning gothic and industrial music at the weekly tuesday vampire party Resurrection at Mantra (later renamed, True) nightclub on 23rd street.  Resurrection was the second weekly vampire party in NYC history (after Long Black Veil) and one of the first weekly weekday gothic events with a solid dancefloor.  Other notable gothic and industrial DJs that spun at Resurrection were DJ Ian FFord, DJ Carlos D. and DJ Charlie the Slut.  Also, it's worth mentioning that DJ Xtine was one of the promoters for Resurrection along with Darenzia.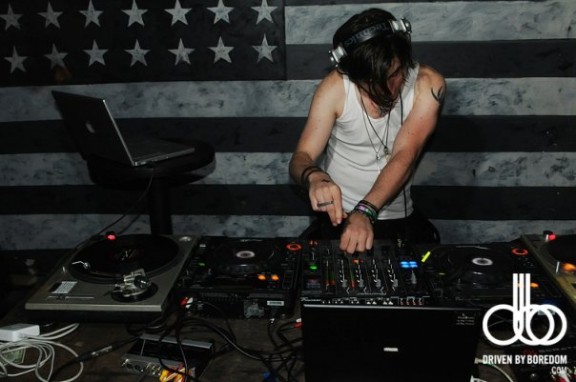 While DJ Jeremy's roots are in gothic and industrial music, he is currently spinning a mix of electro, indie, new-wave, post-punk, and dead-disco grooves.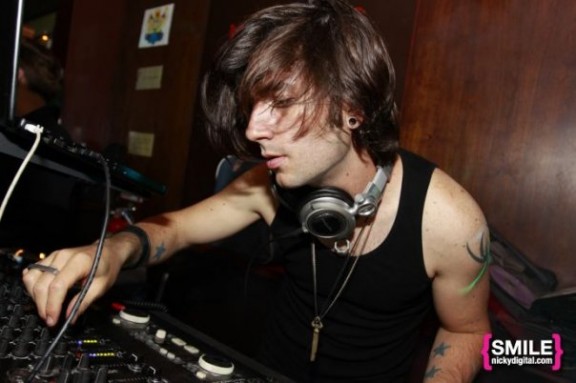 For the last five years, DJ Jeremy has spun at two weekly parties (Disco Down @ Happy Ending on Tuesdays and NC-17 @ Lit on Thursdays), and has had many guest DJ spots in NYC (Motherfucker, Rated X, Trash, Girls and Boys) as well as frequent special appearances at Greenhouse, Juliette, all of the three floors of Webster Hall and elsewhere.  In addition to his weekly Tuesday and Thursday gigs, DJ Jeremy has recently started spinning every Wednesday for Bruce Wells's party, Anti Gravity  @ R-bar.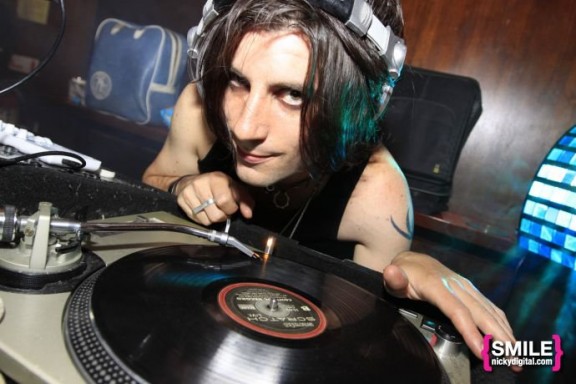 Traveling, DJ Jeremy has spun to packed crowds in Reykjavik, Iceland, at NASA, and in Los Angeles (Dim Mak Night @ Cinespace, Check Yo Ponytail, Silver Factory Studios, The Room). In NYC and elsewhere DJ Jeremy has spun along side Steve Aoki, Ted Shred, The Rapture, Designer Drugs, Grandmaster Flash, Ian FFord, A Place To Bury Strangers, Jason of Alchemy, Carlos D (Interpol), and David J (Bauhaus / Tones on Tail / Love and Rockets).
Recently, DJ Jeremy's Tuesday party Disco Down won an L-Magazine Nightlife Award for best new party.  DJ Jeremy was also nominated for "Best DJ" and was a "Feature" in the NYC edition of Time Out.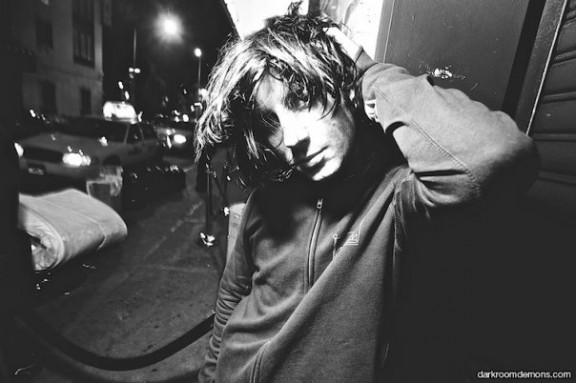 DJ Jeremy (and his residencies) have been featured widely on many major photo blogs including, The Cobra Snake, Last Night's Party, The Culture of Me, Nicky Digital, Ambrel, Driven By Boredom, Darkroom Deamons, and countless others including features in Spin Magazine, The Village Voice, L-Magazine, Time Out New York, Going.com, BPM, Urb, Paper Magazine, and plenty more!
DJ Jeremy also founded the NYC based band Autodrone, where he writes and plays guitar.   Autodrone's debut LP "Strike A Match" on Clairecords has garnered critical acclaim from the US, UK, and Europe.
For booking/rates or more information, please contact DJ Jeremy at autodrone@gmail.com.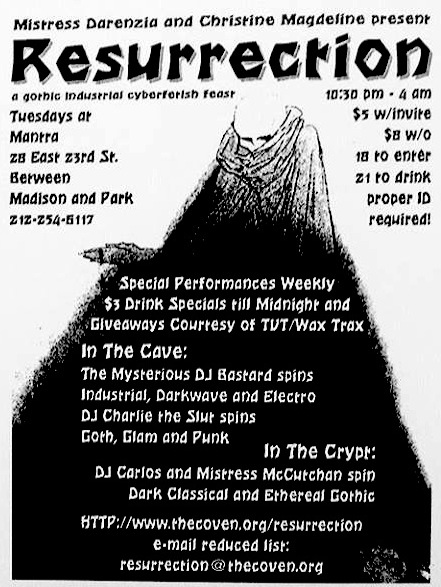 A vintage resurrection vampire event flyer from the 90s with DJ Bastard.  Note that DJs Charlie the Slut and Carlos D. of Interpol were also featured ↑