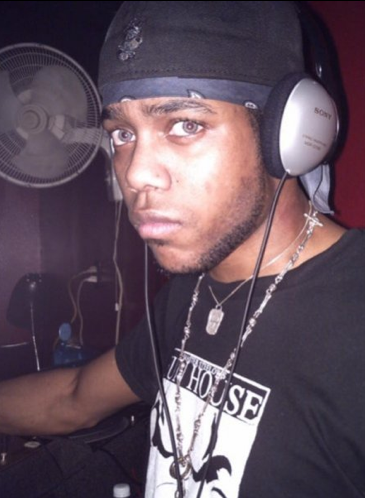 For nearly ten years, DJ Mekkah has been spinning regularly for the goth/industrial and fetish scenes of New York City.   DJ Mekkah got his start in 2002, when the innovative fetish-vampire promoter, Master Steelow (Jon Steelow), asked him to spin at Funhouse Fridays when it was upstairs at the famous Flamingo East nightclub.   DJ Mekkah later spun at two additional Master Steelow events, Flesh Theatre (also at Flamingo East) Wednesdays and the loft party Peepshow Saturdays.
Notably, DJ Mekkah also spun at Father Sebastiaan's vampiric Long Black Veil while it was downstairs at Flamingo East as well as Shane Savant's Zenwarp cyber-party which was on the upper east balcony of the mega-club Webster Hall.
DJ Mekkah
has also had numerous guest appearances at parties across the length of the wide NYC gothic and industrial scene.  He has guest DJed at Hal and Neville's 
Albion/Batcave, DJ Jason
's 
Sundown,
Moloch and Circe's 
NoName
and many other well known parties.
DJ Mekkah is currently a resident DJ for the Ether party.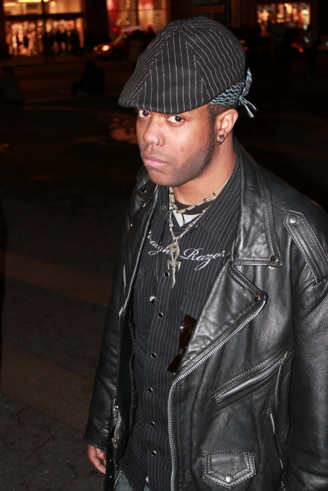 History:
Funhouse at Flamingo East(2002-2005)
Flesh Theater at Flamingo East (2003-2006)
Peep Show in private loft spaces and at the Pussycat Lounge (2003-2006)
Long Black Veil at Flamingo East (2003 & 2004)
Zen Warp at Webster Hall (2004)
Master Steelow's New Years Fetish Ball at club Shelter (2003, 2004, 2006)
NoName (2008-2009)
Ether at the Pyramid (2009-present)
Guest DJ History:
Absolution

Albion/Bat Cave

Suite Abbyss

Fang Club (2)

Purgatory

No Name

Zenwarp

Sundown

Berlin
Additional special appearances:
Otto's Shrunken Head
Club Rare
Jekyll & Hyde's