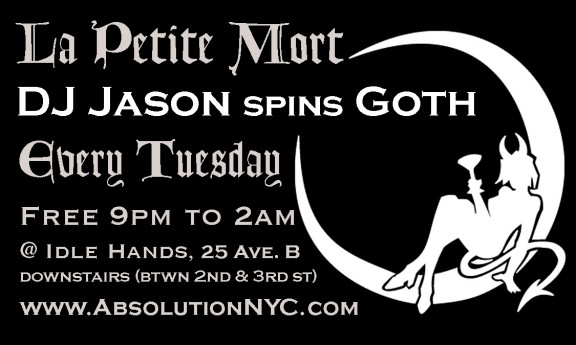 La Petite Mort returns weekly starting on July 12th!
DJ Jason spins Goth from 9PM to 2AM in the downstairs space that was formerly Midway and Save the Robots.
No Cover.
Idle Hands has a world class Beer and Bourbon selection and a great full bar.  There will be weekly Drink Specials too.