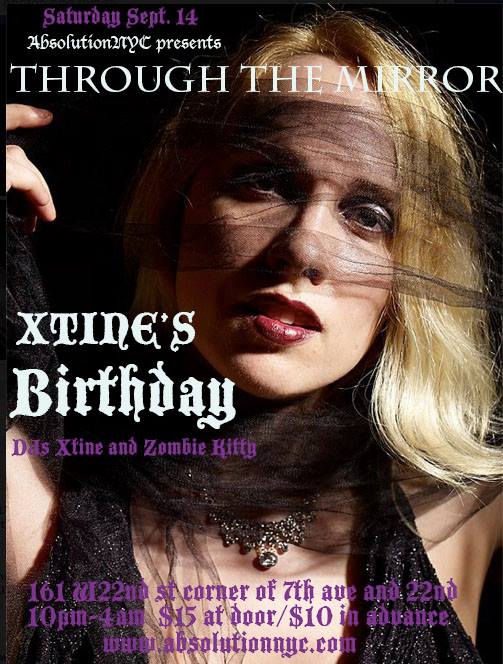 Hello all of you, it's that time once again….to celebrate with all the other Virgos out there, our Fall Birthdays!!! Welcome Fall!!!!!! ♥♥♥
and special guest
spin Goth, Industrial, 80s Retro-Alternative, Synthpop, Punk, etc….
BARTENDRIX GODDESS KITTY Serves the Masses!
Door Host MICHAEL STRANGER swoons the Ladies!
A 2nd Happy Birthday Party also to longtime NYC Goth Club Patron JENN SITH!!!! We love ya!!!!
Huge Dancefloor space and great sound system!
B.Y.O.B  plus FREE libations for early arrivals
"For my Birthday, to start the Fall the proper way, I will be giving a way a case of my Favorite Fall Beer….Southern Teir's PUMKING! It's first come, first serve at this awesome BYOB event – saving you a pile of $ on a Saturday Night!
This club night event is totally Private, never to be interrupted by other non-scene people intruding on the goings on…it's our secret venue, modestly hiding behind a little Shop on 22nd and 7th, the perfect place for guys and ghouls to play …
Come out and celebrate Fall, how awesome Virgos are and everything else about this great season!!!
Let's Dress Up!!! The cooler weather is here, time to wear our Gear! Goth, Fall Faerie, Witchy, Fun!!!"
~Xtine
161 W22nd st corner of 22nd st and 7th ave
Doors open at 10:30pm
$15 at the door, $10 in advance
advance ticket link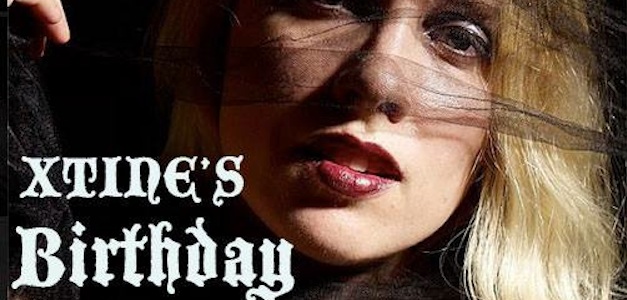 Tickets: https://www.eventbrite.com/event/8294245311