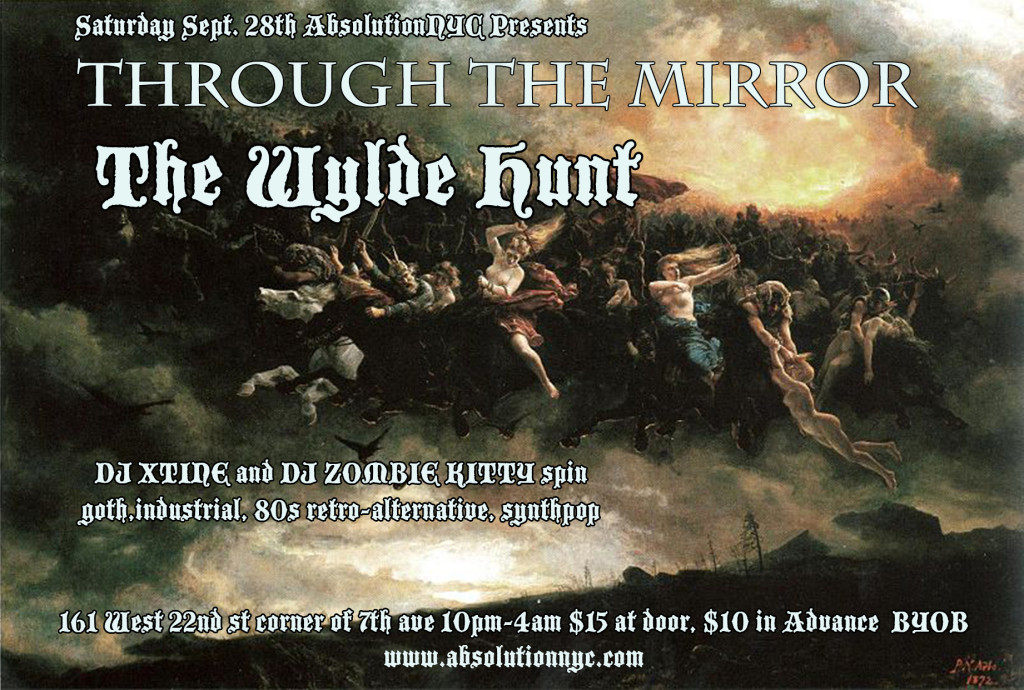 and special guest
spin Goth, Industrial, 80s Retro-Alternative, Synthpop, Punk, etc….
BARTENDRIX GODDESS KITTY Serves the Masses!
Door Host MICHAEL STRANGER swoons the Ladies!
Real Dancefloor quality space with a great real full range CLUB sound system!
B.Y.O.B  plus FREE libations for early arrivals
THE WYLDE HUNT is a Northern European tradition foreboding doom… It's the vision of a spectral group of huntsmen seen in the skies or just above the ground.
Join us on this beautiful Fall night as we dance our traditions.
Suggested dress: Spectral Huntsman, Antlers, Primitive Northern Euro, Faerie Host, Bearzerker, Wolf-Warrior… or  Goth!  🙂 ~XTINE
~GOTH is always the standard acceptable dress at THROUGH THE MIRROR~
DJ XTINE and GUEST DJ ZOMBIE KITTY whip you into a frenzy!!!
This club night event is never to be interrupted by other non-scene people intruding on the goings on…it's the goth scene's secret venue, modestly hiding behind a little Shop on 22nd and 7th, the perfect place for guys and ghouls to play while having the biggest real dance floor and best sound system!
Come out and celebrate Autumn!
"Seeing the Wild Hunt was thought to presage some catastrophe such as war or plague, or at best the death of the one who witnessed it.[9] Mortals getting in the path of or following the Hunt could be kidnapped and brought to the land of the dead. A girl who saw Wild Edric's Ride was warned by her father to put her apron over her head to avoid the sight.[10] Others believed that people's spirits could be pulled away during their sleep to join the cavalcade.[11]
In Germany, where it was also known as the "Wild Army", or "Furious Army", its leader was given various identities, including Wodan (or "Woden"), Knecht Ruprecht (cf. Krampus), Berchtold (or Berchta), and Holda (or "Holle"). The Wild Hunt is also known from post-medieval folklore."
161 W22nd st corner of 22nd st and 7th ave
Doors open at 10:30pm
$15 at the door, $10 in advance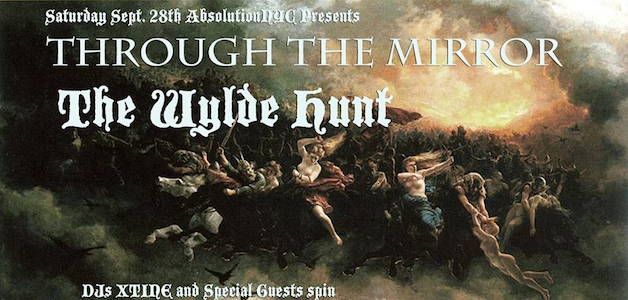 Advance Ticket Link: http://www.eventbrite.com/event/8472285835