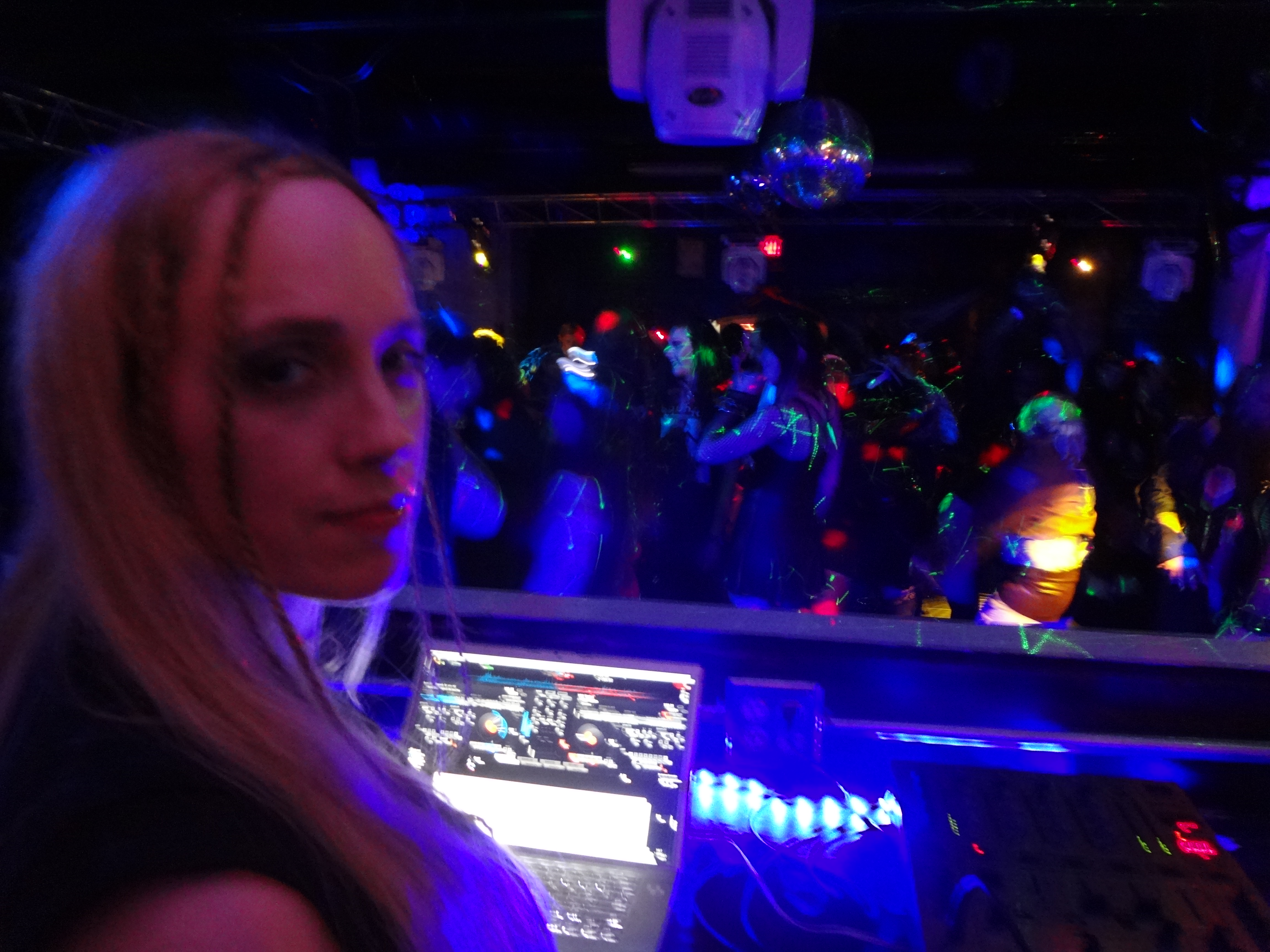 Hi Everyone…..
I wanted to share with you about what is going on with me right now.
For the past 4 years my partner DJ Jason and I worked on bringing Underground Alternative Goth/Industrial events to the city of NYC.  We held hundreds of live shows, a Festival Style Band Night (5 to 7 bands every other Saturday for well over a year), INCANTATION, and all kinds of amazing DJ events for many years.  We provided a reason for the Goth/Industrial Scene to revive… even if you were competing with us, you were contributing to the Goth/Industrial scene.
Eventually most of the live band venues in Manhattan closed, that were willing or able to hold a Goth/Industrial band night.  We then settled into a really wonderful yearly calendar of events of dance nights like The Sumerland Ball, Walpurgisnacht, Krampusnacht, Candlemas, Gothic New Years Eve and so forth.  We were able to give out hot spiced wine, Sima (a traditional Finnish lemon alcoholic drink), Southern Tier's Pumking Beer and all kinds of other things – with it being BYOB we could basically drink anything we wanted and do anything we wanted.  This was incredible freedom!  I ADORE these events.
I have loved producing these events for NYC, at a time that NYC needed it the most – during the Bloomberg administration, when things were the very darkest for the NYC underground scene.  But now starting Jan. 1st  we will have a new Democratic Mayor under whom the nightclub scene and people's free expression should be able to flourish.  I feel that there will be a huge upswing very soon.
My partner in these nights is not in NYC right now due to injuries  – he will be back but not soon enough for me to not have to do the Holiday Season alone.   I'm getting all kinds of other bookings in other cities and countries now – that's why I couldn't do our SAMHAIN event on the 31st as usual.  I don't work like clockwork – that was DJ Jason.  I'm usually working on songs or art or writing, on a project by project basis. I need variety. DJ JASON is the HEART AND SOUL of NYC's Goth/Industrial scene.  HE is someone who can regularly give the 60/80 hours a week that this incredible job requires.  I need to do things, move around, travel, make music, art, etc.    And I must do them – spiritually, this work must come out of me.  So that precludes ALL the hours that would need to be spent on these productions.
I will still do events – when I am here in NYC.  I will be popping in and out on a regular basis now.  I will also be focusing on a lot of other wonderful things – music, videos, writing, etc.  I AM STILL HERE FOR YOU!  And I predict that in the future, our awesome rotation of events will continue, so don't be surprised if it Aaaaallllll starts happening again at some point.  We are young, and have many decades of work to contribute – in various forms.  So I'm not saying goodbye – I'm saying YES – to other and greater forms of expression.  For now.
So with Loving and Caring Thoughts for the future,
so sayeth XTINE …..  ;);)