Terminal Gods – The First Five Years – On CD for the first time!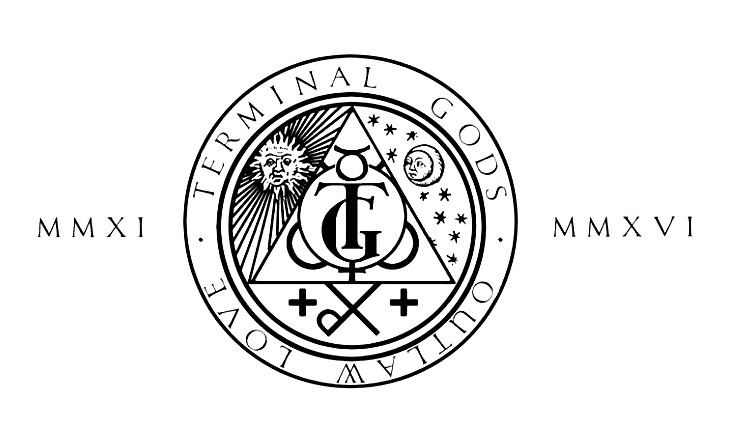 Heavy Leather Productions present: Outlaw Love. Every Terminal Gods single and EP collected on compact disc for the first time. Each track has been meticulously remastered from the original mixes for greater dynamics, transparency, and resolution than ever before.
The CD will be released on August 12th at their 5th birthday celebration in London. 
ATTEND THE LONDON LAUNCH PARTY FACEBOOK EVENT
PURCHASE THE DEBUT ALBUM, WAVE/FORM, ON CD OR VINYL 
REFRESH YOUR MEMORY WITH THESE CLASSIC VIDEOS:
Boundless – Road Of The Law – Cold Life – The Wheels Of Love – Lessons In Fire – Electric Eyes
It's not the years that count. It's the mileage.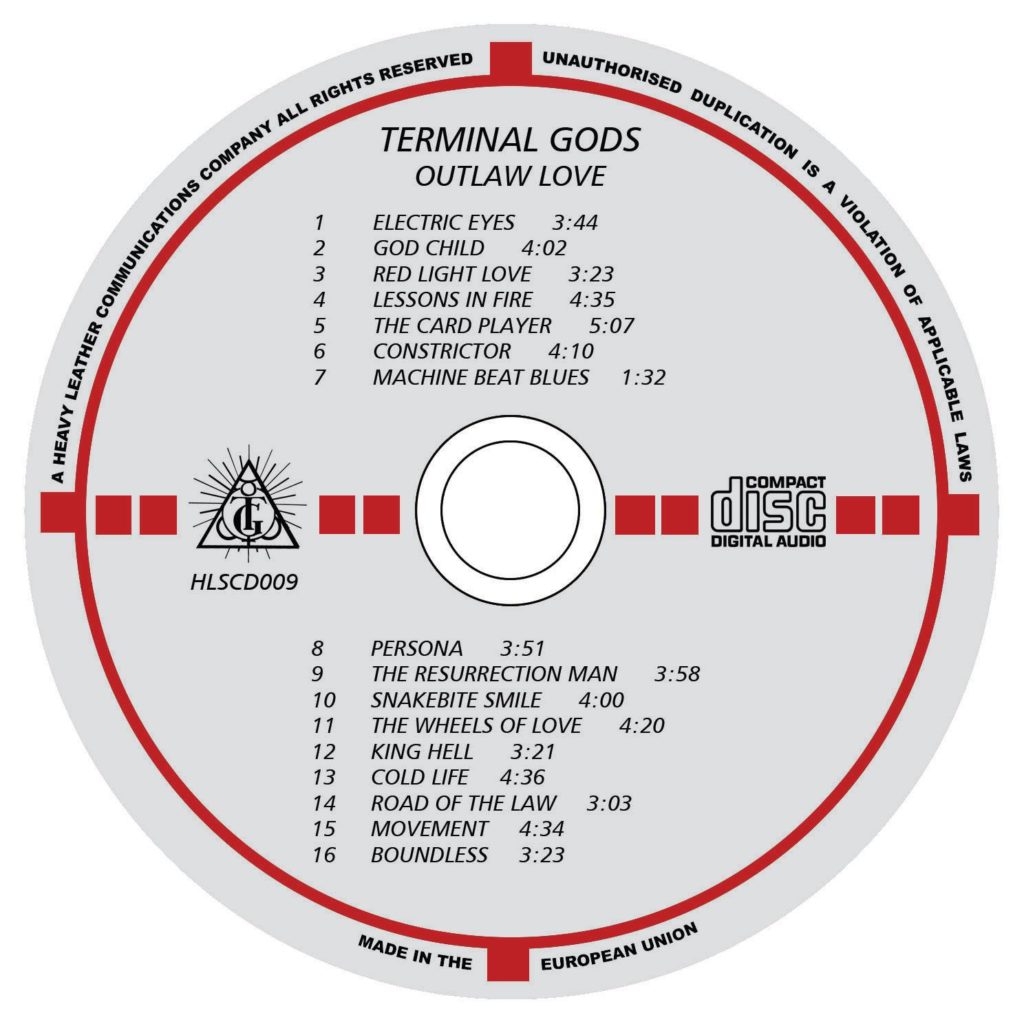 UPCOMING 2016 LIVE DATES
LONDON – 5th Birthday Party!
Date: Friday 12 August 2016
Location: The Finsbury, Manor House
Other information: Support from FEHM, Weird Sex & Gundogs
HASTINGS
Date: Saturday 22 October 2016
Location: Flairz 
Other information:With Children On Stun
MILAN, ITALY
Date: Friday 28 October 2016
Location: TBA 
Other information:TBA
RIMINI, ITALY
Date: Saturday 29 October 2016
Location: TBA 
Other information:TBA
NOTTINGHAM
Date: Saturday 22 October 2016
Location: The Doghouse 
Other information:Support from The Death Notes, Abominable Soul and Nil Desporandum