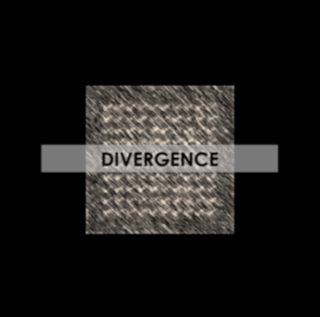 DIVERGENCE by Ground Nero
Danse Macabre Records – Now Available
BEYOND SCALES…there is DIVERGENCE!
Finally, after two well-received EPs "BEYOND" and "SCALES", the long-awaited concept album by the Belgian dark wave / gothic rock band GROUND NERO has been released under the name "DIVERGENCE"
And…DIVERGENCE can be found on all levels on this new concept album, which deals with the social divergence in today's global village, in which the derailed capitalism is leading to the total collapse of mankind and the earth's natural resources, with each of the songs dealing with different aspects of it both on a global as well as on an individual level.
The new album has again been produced on CD and distributed by famous dark wave record label "Danse Macabre Records" and it is a logical consequence of the preliminary EPs "BEYOND" and "SCALES", further exploring and building the typical "wall-of-sound", which Ground Nero has become known for, but even more "diverging" into different sound horizons, combining multi-layer soundscapes/ synths, heavy beats and guitars, creating the atmosphere you would expect when thinking about the end of days.
Whereas BEYOND was the first step, a kind of a come back from the 80's when the 3 members of the band had stopped creating and playing 80's post punk and cold wave music: a come back to see what is really "beyond". SCALES was meant to be the successor, a quest to check and explore the quadrants of their genre, looking for new sounds and experience its possibilities in order to expand the GROUND NERO wall of sound.
DIVERGENCE, as in a sentence: BEYOND SCALES, there is DIVERGENCE! The album again has multiple layers of understanding. With its 10 songs, the band has created a concept album which is focussing on a specific theme: DIVERGENCE. And how today's derailed capitalism is not only putting an end to the world's global resources, but also creating an enormous divergence between countries, people, social classes, genders, etc.
Apart from the fact, that the songs deal with these problems on a global scale, the personal element is also present: how individuals deal with their personal situation and how specific groups interact.
CD-Release Date: 4.10.2019
Tracks:
01 Litany
02 Jabez
03 Ball & Chain
04 Heaven Sent
05 Divergence
06 Savannah
07 Alacrity
08 Today No Day
09 They Knew
10 Kitezh
More information here:
Youtube Channel
Facebook
Website
also on Spotify, Deezer & Apple Music