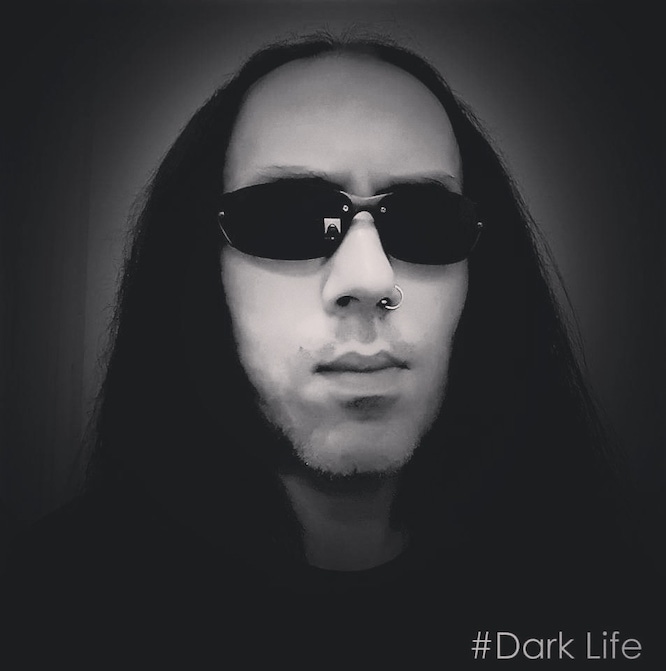 Rod Hanna of Return To Khaf'ji fame has recently joined October Burns Black as their new vocalist. In this written interview, Rod answers some questions about the recording process, October Burns Black's new EP "Reflections" and his new role in the band.
DJ Jason: We were excited to hear your confirmation of being picked as the new lead singer for October Burns Black.  The new material is sure to be amazing and your vocals will, no doubt, stand out positivity.  How does it feel to be in a major Goth band as a frontman again?
Rod Hanna: Hi Jason! First of all thank you very much for asking me to partake in this interview, much appreciated. Let me say it feels really exciting and invigorating to be the frontman for OBB. It was an honour to be asked, everyone involved has my upmost respect. So to get the invite was very humbling indeed. 
What has the chemistry been like working with the other members?  Do you have any stories?  They are all such personalities.  
Haha! Well we have a unique working environment in that all of us live in separate parts of the world! So far there has been no opportunity for me to physically meet the guys, with the exception of Simon Rippin who travelled over to Belfast in August to record my vocals for the new E.P. That will change soon, of course, when we meet for rehearsals for our performance at this years Tomorrows Ghosts Festival in November. Having said that, it is easy to glean from communicating online that everyone involved is very passionate about OBB. 
October Burns Black are a multi-national act, as the group's members all live in different countries.  The process of creating songs over such a distance, while becoming more common, is still not the norm.  How comfortable are you with how it's been going?  
Yes, as I stated in the previous question, it is a very unique set up we have. I must say it has not been an issue regarding creating songs or preparation though. We share ideas online and work on those ideas individually. Once we have a consensus on what works the idea comes to completion. This worked very well with 'Reflections' I must say. We all communicated very regularly during the entire process.
Each of the band members has their own interesting history in October Burns Black, and you are no exception.  Your time in Return To Khaf'ji was a while ago, however.  What changes have you noticed since that time period?  Are you approaching your role and vocal sound in the same way as then?
Yes we all have a long history in the Goth scene, although the other guys have remained active musically whereas I took a long break after Khaf'ji ended, only to dip my toes in the water again with the help of Voe St Clair from Angels of Liberty (RIP). Voe really encouraged me to get back to doing what I love and I will always thank him for that. I think with maturity comes confidence and I believe my performance on the new e.p. reflects that (no pun intended!) What I have noticed recently is there seems to be a large amount of very talented people out there in the Goth Rock scene who have found a new lease of life and are back performing the music they love after years in the musical wilderness. I believe OBB are one of the bands at the forefront of modern Gothic Rock and it is a privilege to be involved.  
October Burns Black have a new EP coming out called Reflections.  Were the lyrics on the recording written specifically for those songs, or were they saved from some previous time period.   
The lyrics for the new EP were all written in the weeks after I officially joined the band. All new ideas. I threw myself into the task and surprised myself with how comfortable I was back in the role of lyricist. The lyrics for one particular song I had written within two hours of hearing it for the first time for example!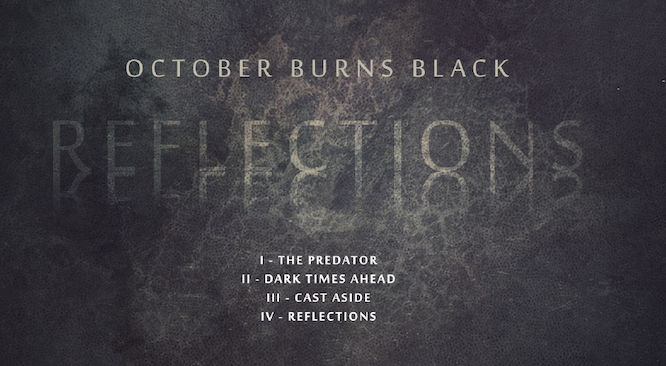 As far as I understand with October Burns Black's songs, the instruments are recorded first and then vocals come afterwards.  When you have lyrics that will be fitted to a song, is the entire arrangement of them up to you, or will the other members sometimes change or arrange where your verses fall?  
That is pretty much correct. I will come up with a vocal arrangement after receiving the music, I will then track my idea for the guys to listen to and if they would like me to amend anything they let me know. It is a very communicative set up we have and each member has equal input during the creative process. 
Has it been a challenge to learn and perform the vocal lines from the old songs from the first EP?  Your style is a bit different.  Will you try to sing them as they were recorded, or will you make them more your own through reinterpretation when performed live? 
Well I was always a fan of Fault Line, I joined the band partly as a result of how much I liked that material. I will certainly put my own spin on those songs when we play them live without deviating too far. I think it can freshen older material up if it is given a slightly different sound. 
The Tomorrow's Ghosts festival is coming up in Whitby (Nov. 1st-3rd) and October Burns Black are playing.  Have you been doing anything to prepare for your first gig back in the music world after so long?   
Hehe yes it is coming up fast! It will be my first time performing live since 1997 so yes it will be nerve wracking for sure but at the same time highly enjoyable. I loved performing live in the past and really look forward to experiencing that again. It is the best way to communicate with people who enjoy our music, and meeting all those on social media who have expressed their admiration for what we do.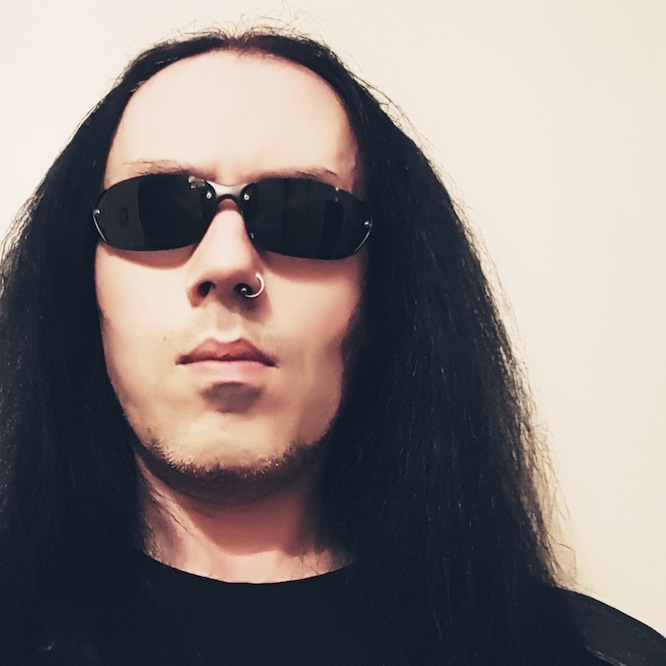 On social media, October Burns Black's manager, the inestimable Ed Shorrock, often makes posts in a very humble and self-deprecating manner.  We have seen you do the opposite.  Clearly both ways of writing are with some humor, but were you influenced by Ed's delivery with this choice?
Well now Ed, (or Sir Ed as I call him!) has been a tower of support for me since I joined. His enthusiasm is infectious and the hard work he puts in to keep the band running smoothly is amazing. This band could not function without him believe me, but being the modest guy he is he would never admit that! I agree that his personality was a key factor in me agreeing to join the band, without having prior knowledge of how hard he works and how downright decent the guy is I may not have been as keen. 
What do you expect with October Burns Black for the future?
I believe with continued hard work and effort, combined with continued passion for what we do we can go on to achieve many things. The important thing is we are all creative people who love to create music. Long may that continue.  Thanks for the interview Jason, cheers! 
October Burns Black on Facebook
October Burns Black on Twitter
October Burns Black's official website