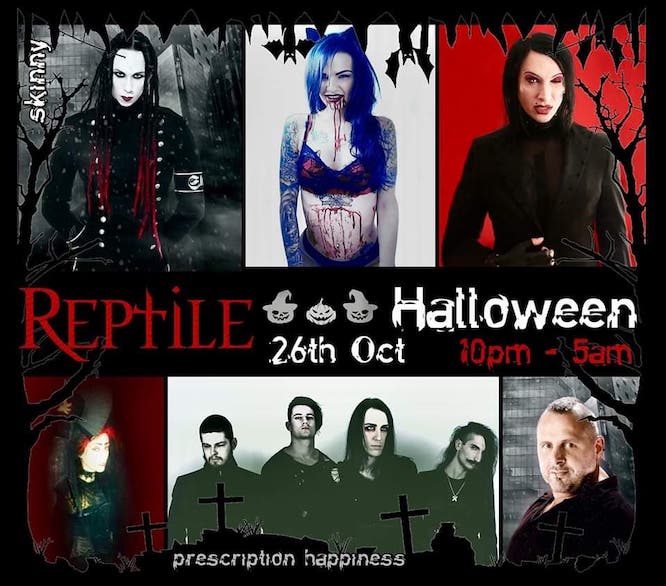 "Since some shops are already inviting us to prepare for Christmas it's not too soon to start contemplating death, the faithful departed, saints and martyrs. Or pumpkin spice lattes."
DJs on two floors:
Lady Davinia and Cockney Gargoyle spin goth, 80s and postpunk upstairs.
&
Vade Retro, Phil Roadkill and special guest DJ Skinny (Deathstars) spin downstairs.
Live shows by Vixen Blackheart
Live concert performance by Prescription Happiness
Open from 10pm – 5am
£5 before 11, £7 after
18 Kentish Town Road,
Camden
NW1 9NX
(One minute walk from Camden station)
London, UK

Facebook invite