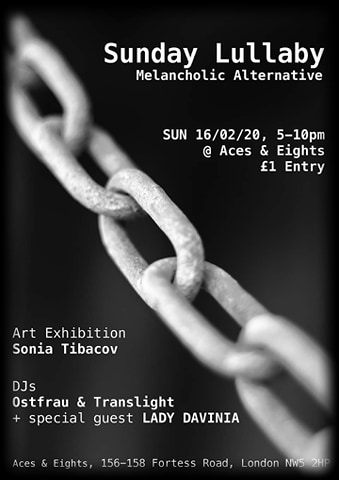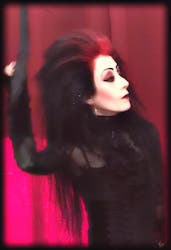 Sunday Lullaby – Melancholic Alternative will be back for the first time in the new year on Sunday, 16th February 2020 at Aces & Eights in Tufnell Park.
Expect the usual mix of some great melancholic and dark tunes from all over the alternative genre. The music selection includes:
Goth, Metal, Rock, Post Punk, New Romantic, Grunge, Industrial, Dark Wave, Ambient, Electronic, 80s, 90s, 00s.
Aces' famous and delicious Pizza and Cocktail Happy Hour are available, entry £1 (donation box), start 5pm.
DJs Translight & Ostfrau + special guest Lady Davinia (Reptile) and art exhibition by Sonia Tibacov

Here is the Facebook link
Aces & Eights – NW5 156-158 Fortess Road, NW5 2HP London, United Kingdom