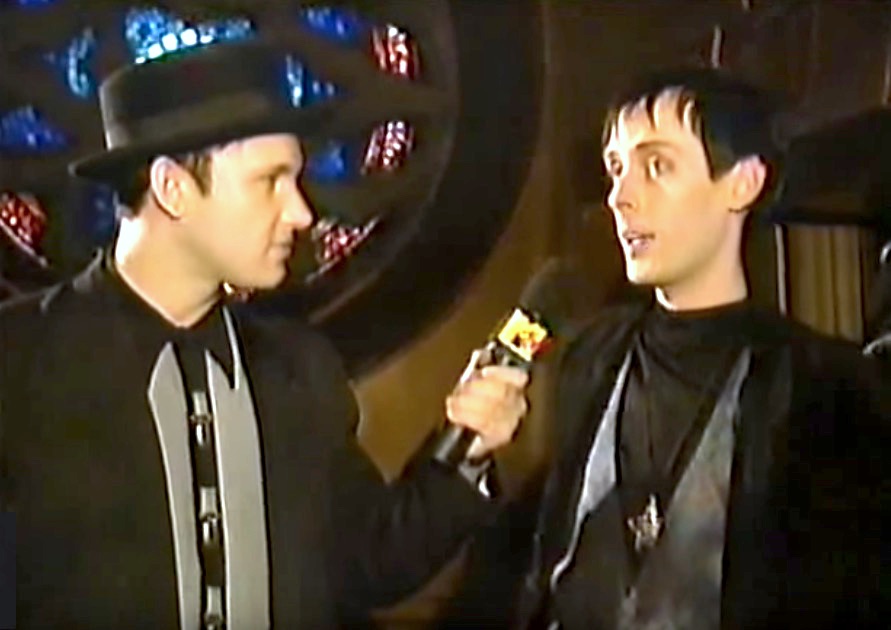 Here is some wonderful old footage of Dave Kendall interviewing Peter Murphy at Communion at Limelight in 1992.  It was filmed for MTV's 120 minutes. 

Communion was a weekly goth-industrial-alternative event that featured world class goth bands and drew crowds of around 1500 people each Tuesday in Manhattan.  NYC's Limelight was a large old gothic church with many rooms, halls and stairs.  The entire building had tasteful artwork and design to it that fit the club atmosphere perfectly and improved on the existing building.  There were usually 4 rooms each with different DJs in them open.  The goth crowd was very high quality and people that attended the weekly event in the early 90s will never forget what it was like there. 

Other bands that played at Communion Tuesdays included Shadow Project, The Wake, Requiem in White, Sex Gang Children, The Young Gods, Maria Ex-Communikata, The Empire Hideous, The Electric Hellfire Club, Chris Connelly, Frontline Assembly, Human Drama, London After Midnight, Alien Sex Fiend, The Legendary Pink Dots and many more!  

Anyway, I hope you enjoy this interview and performance footage as much as I enjoyed being at the event for it when it happened!