Fiddler's Elbow – Camden Town – London 2020
The show must go on…
Friday 13th March 2020… Fiddler's Elbow, a small but cosy venue, was the host of four great dark/goth/alternative bands. Down From Above, Grooving In Green, Your Life On Hold and Still Patient?…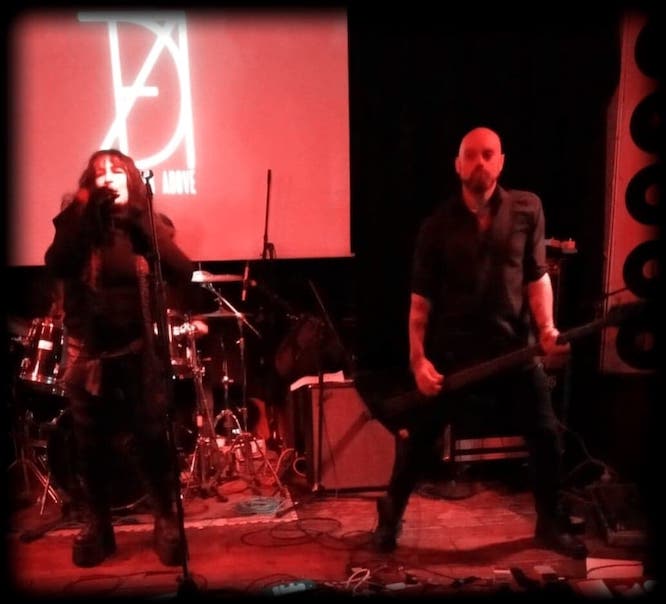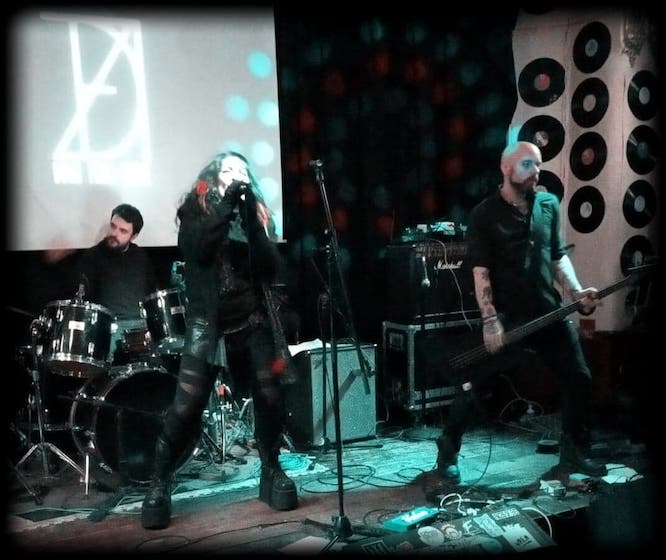 The Londoners Down From Above opened the night with a very dynamic performance both by the new live drummer and bassist Jamie ( Starsha Lee ) and of course the lovely Anastasia Resurrection. Strong solid vocals and her dance moves on stage kept the audience rocking til' the end of their short set. Highlight of their show was the cover version of Blondie's ' Hanging On The Telephone '. Despite the absence of guitarist Rob Ackerman Down From Above delivered the goods the way they should..
Grooving In Green followed into the night with another absence. The sweet Eleonora Rossi ( Switchblade Switch ) on bass guitar was unable to join the boys on stage due to Italy's quarantine. Andy Cousin ( All About Eve ,The Mission, Killing Eve ) took her place and was the perfect man for the show. Learnt the songs in three days. Well done Andy..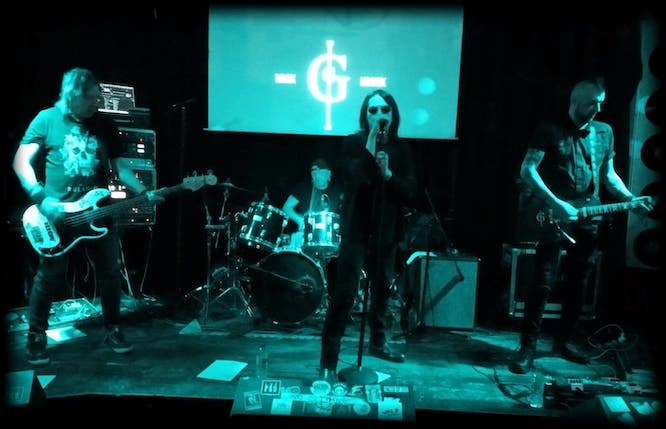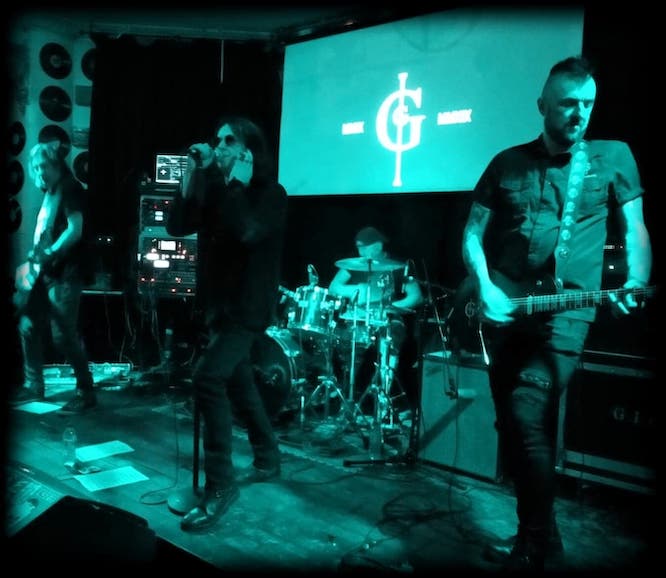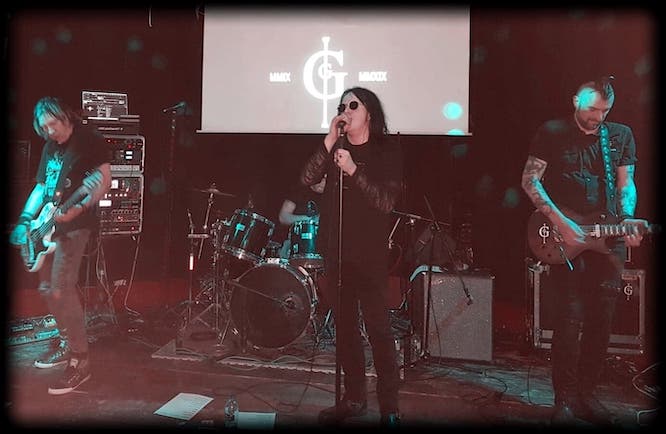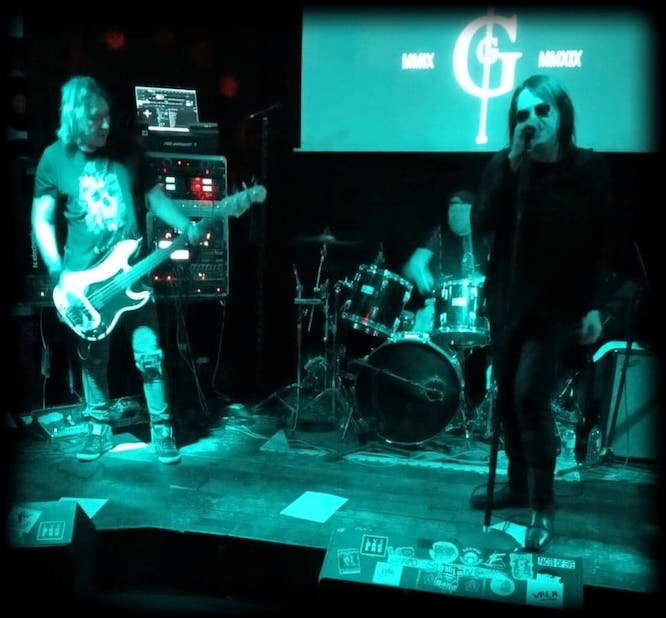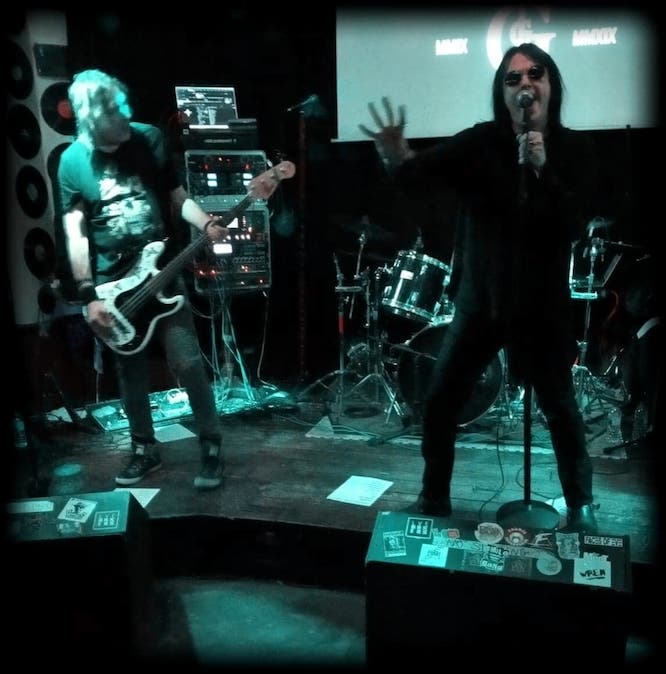 Grooving in Green's mission-like guitar riffs and the unique voice of Tron took us on a journey through time with some early tracks to the most recent ' A Second Chance ' and ' Warning Signs 'E.P. Another dark rocking performance only the Brighton boys know best.Bravo..
The third band on the bill, Belgium's Your Life On Hold unfortunately had to cancel their show and mini U.K. tour due to their home country's lock down. Another absence… These are dark times.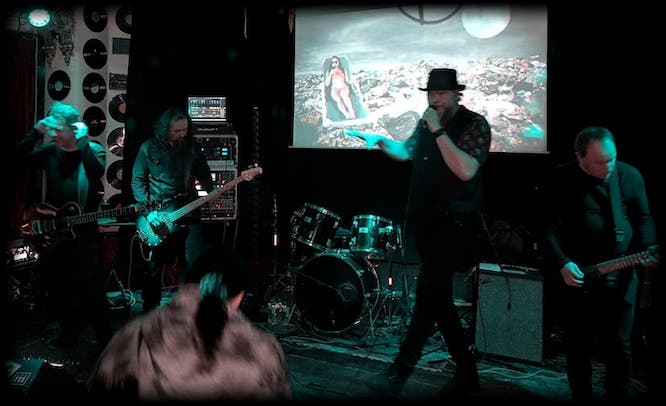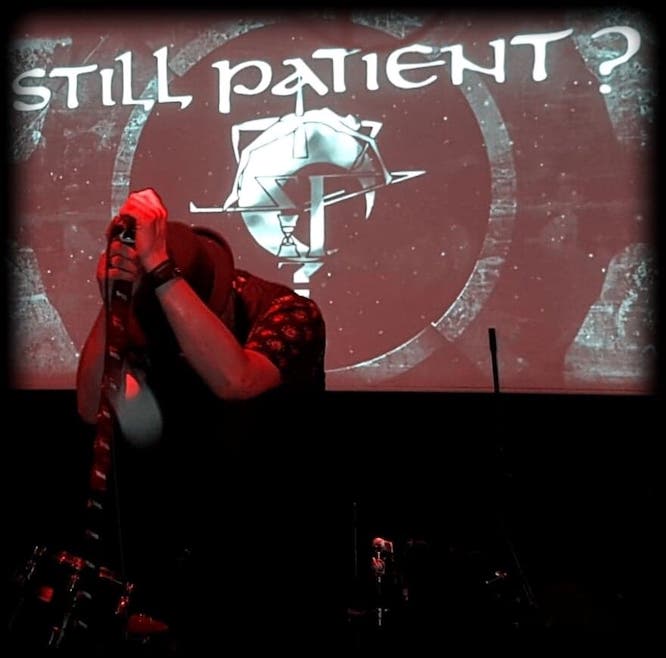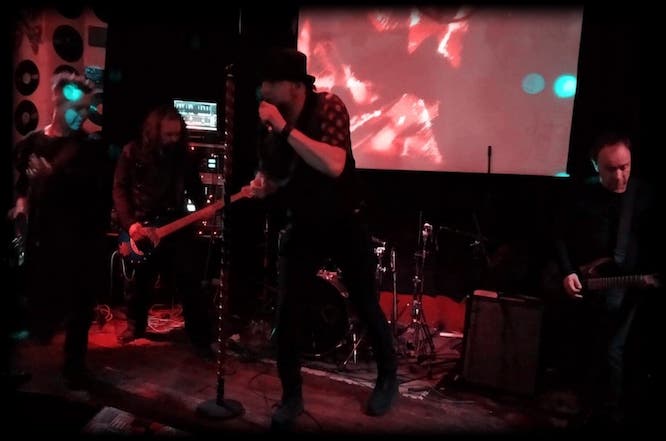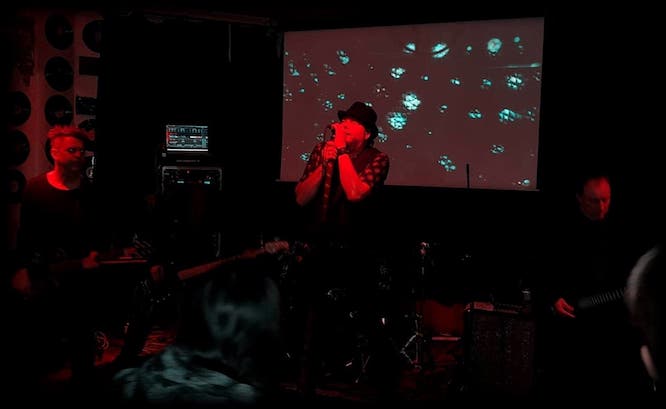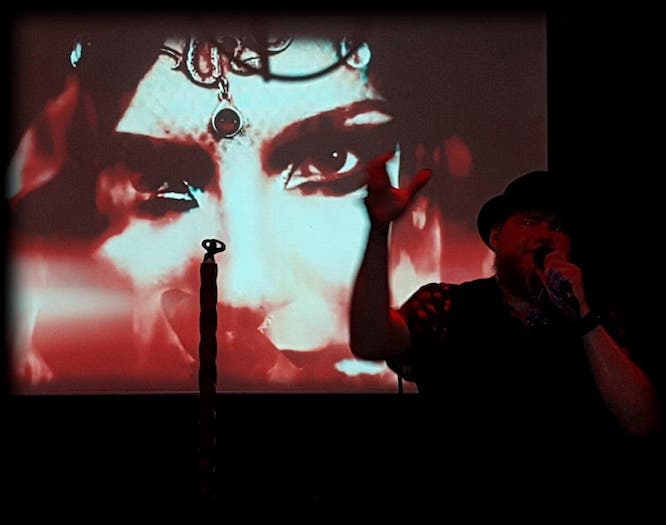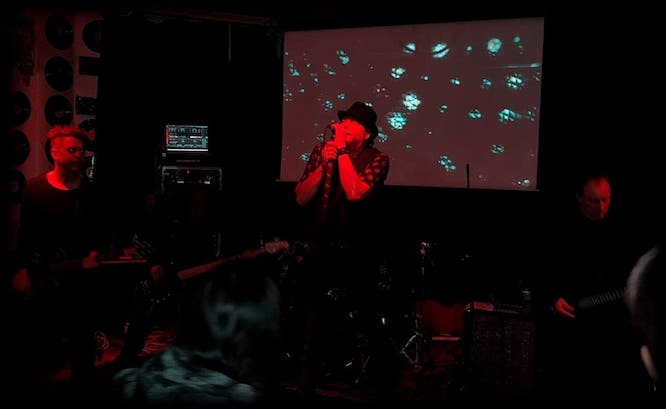 Headliners the German goth rockers Still Patient who managed to fly to the U.K. played a show full of goth tunes both from their early period to songs from more recent releases like ' Avaryn II '. Ones of their fans favourites. Highlight of their set was the cover version of the German New Wave band Swefel,' Metropolis '. A fantastic professional show delivered by true veterans of the goth / dark scene. The fans that attended enjoyed every minute and it showed. True music fans. Andy and the boys uplifted us all for a short while with their tunes.
A cosy night to remember and probably one of the last nights for bands to play gigs unimpeded by the Coronavirus for some time.. Dark times ahead that only music can heal.
Stay healthy music fans and support the dark/ goth /alternative scene… We are the revival… Tzina Dovve