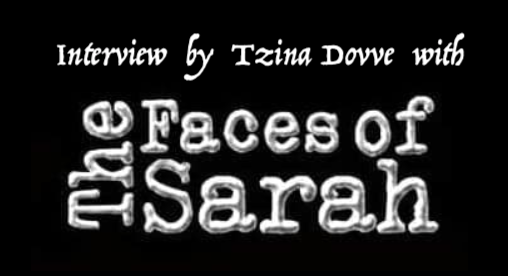 The Faces of Sarah… London's very own goth veterans… Nick Schultz and Emma Newby talk about the birth of the band, lockdown, and their new single ' I'm Falling '…by Tzina Dovve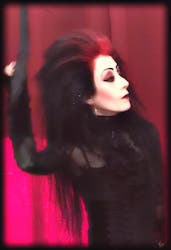 Tzina: As l understand The Faces of Sarah date back to the late nineties. When and where were you formed and how did this band come to life to begin with? 
Nick: The band formed in 1999 after I returned from Madrid where I had been the vocalist for a local rock band there (Niagra). A few of us were in a band called Shadow of Doubt prior to this and when I left for Spain they went on to form Cries of Tammuz. When I came back in 1999 we got back together with some new members and formed the Faces of Sarah.
Tzina: What is the current line-up of the band? What is the story behind the name The Faces of Sarah? Why this title in particular? Whose idea was it to give the band this name? Can you elaborate on this… 
Nick: We are currently myself (lead vocals), Emma Newby (guitars and vocals) Alan Johanessen (drums) Dave Cochoran (bass)
The name came about after I read a book about demonic possession and one of the chapters was entitled 'The 48 Faces of Sarah' which was about a woman who suffered from MPD (multiple personality disorder) and had 48 personalities. She had appeared in court and used the different voices representing these 48 personalities in the dock so the case got thrown out. I felt this reflected the band at the time because we were 5 very different people all with very unique personalities so it fitted really well.
I had wanted to call the band 'The 48 faces of Sarah' but the band felt it was a bit too long, eventually we agreed on 'The Faces of Sarah' so it was my idea initially with input from all the band at the time!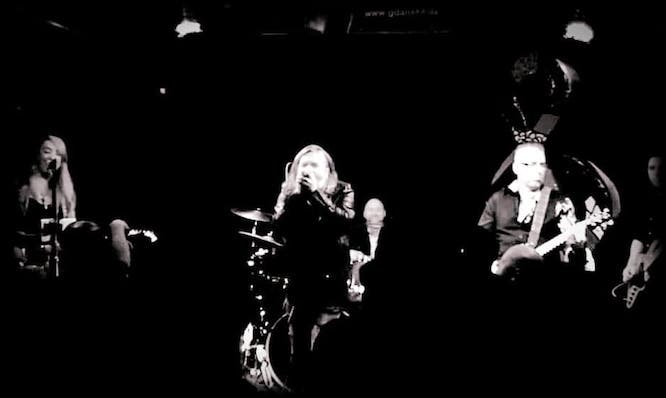 Tzina: Who is the main songwriter in the band? Do you work together as a team to create your music? Where does your inspiration derive from to write such melodic songs? What are your musical influences? 
Nick: Early on up to the Lament album we wrote the songs collectively in the more traditional way, with 5 people involved. Lament also had a lot of input from Paul Miles who played guitar and produced the record. After Lament I became the only songwriter in the band mostly due to line up changes we found our ways of working shifting significantly. I remained the sole songwriter until Emma joined the band and now we collaborate on everything throughout the process.
Nick: My inspiration comes from roots in melodic hard rock, Goth rock and any music with emotion. My influences growing up were anything from Dio to Queen and then bands emerging on the Goth scene, especially Sisters of Mercy, inspired me to write songs that combine elements from all. When I started spending time in Leeds in the early 90s I was definitely drawn in by the Goth vibe which was huge in the city at that time. I am inspired by such a broad range of music but these early influences still have a big impact on my song writing today.
Emma: My influences are really similar to Nicks' but I also bring a love of more progressive music, with less conventional song structures and I also really enjoy lyric writing. The music of All about Eve in particular is what made me aspire to be in a band when I was younger and still a major influence on my song writing and playing.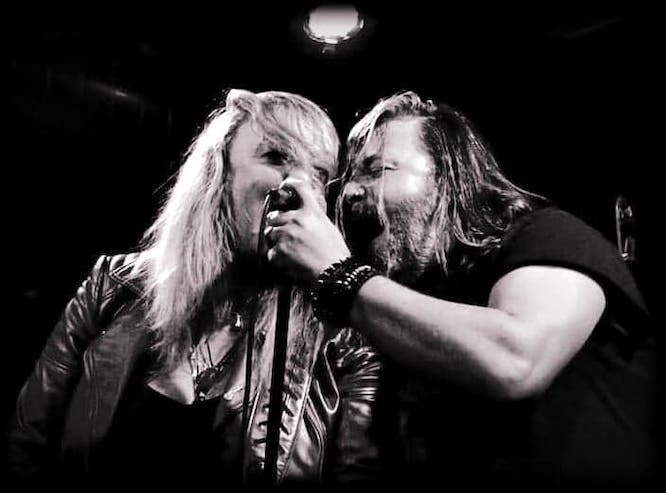 Tzina: As l understand you recently participated on the exclusive charity compilation ' Unity Charity Album ' for The Care Workers Charity with your song ' Sad Return ' alongside many other great artists from the dark / alternative scene. How did this participation come about for The Faces of Sarah? 
Emma: We have been fortunate to play gigs over the last few years with some great bands on the scene and as it is such a close knit community it is easy for the bands to share ideas and support each other in bringing these to life. The Unity Project was a great way to bring something positive out of the lockdown situation and it was really nice to see how everyone rallied round with their contributions to make the album a reality in record time! The idea of a 'Band Aid' type single with everyone performing a section was also talked about but the logistics of this with everyone scattered about the UK would have been a challenge but definitely hilarious! The album has done really well so far for the charity and we are very proud to be a part of it.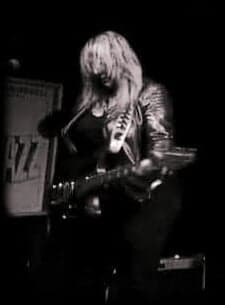 Tzina: You also just released a new single with the title ' I'm Falling ' which was recorded from the comfort of your own home during this lockdown. A song with intense lyrics giving us all hope and courage during these dark and difficult times we are all currently living in. Is the title symbolic in some way? Can you tell us more about this song. Are you working on any other new material from home at the moment? 
Emma: We had just started to gain some real momentum as part of the #FOS20 activities, releasing an album and EP last year and some amazing gigs in the pipeline here and across Europe… of course lockdown has changed those plans from the ground up so we were determined to re-group and come out of the other side with new ideas, a revamped plan and positive outlook. Falling reflects this and we wanted the lyrics to give people some optimism, the message is to not get too bogged down with all the conflicting information in the media…including social media…and we wanted it to be a classic, upbeat Faces of Sarah tune. This was an easy theme for us and followed on from the songs we wrote for Positive Revenge, which is all about karma and keeping the faith that what goes around comes around.
We have another new single and video almost complete, again created completely at home, and along with the support of our independent Irish label, AONAIR RECORDS who have been brilliant at revamping some of the older back catalogue with new videos and remasters, we want to inspire others to think creatively and that you only fail if you never try.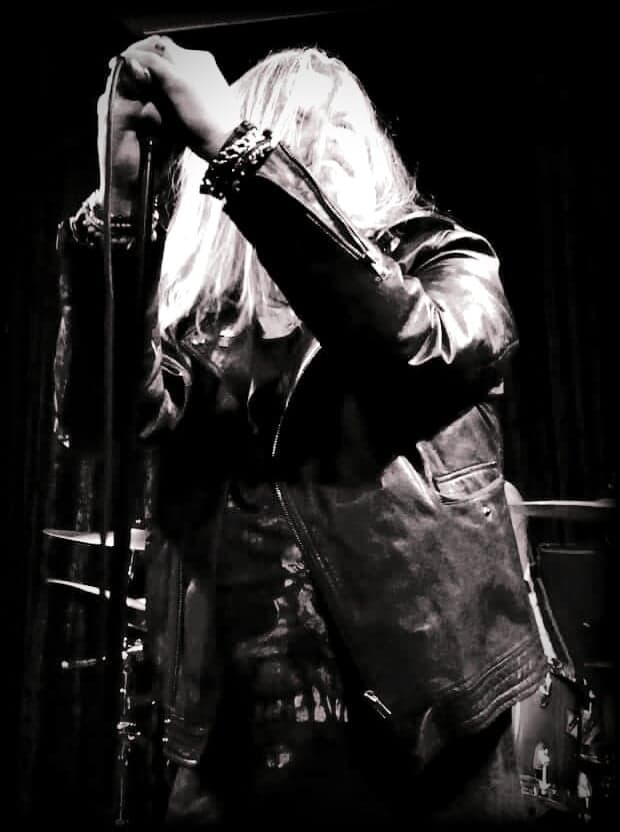 Tzina: In your opinion how difficult has this time of lockdown been for musicians of the world? What effect do you believe this global situation will have on the music industry? 
Emma: It's been massively difficult for everyone I think in every profession, but music and the arts are facing a very tumultuous short term future. In our scene we are all quite close knit and it has meant we've been able to support each other though the uncertainty, projects like the Unity album for example have really kept spirits up and we have all had to find creative ways to work with our own bands and keep morale high even though we can't rehearse or play gigs, such a huge part of all of lives closed off. It's encouraging to finally hear some plans coming through to safely re-open the hospitality and arts industry, I guess we will need to be patient and stay hopeful and people will feel the confidence to go to gigs and festivals again sooner rather than later, hopefully appreciating them even more after such a long break.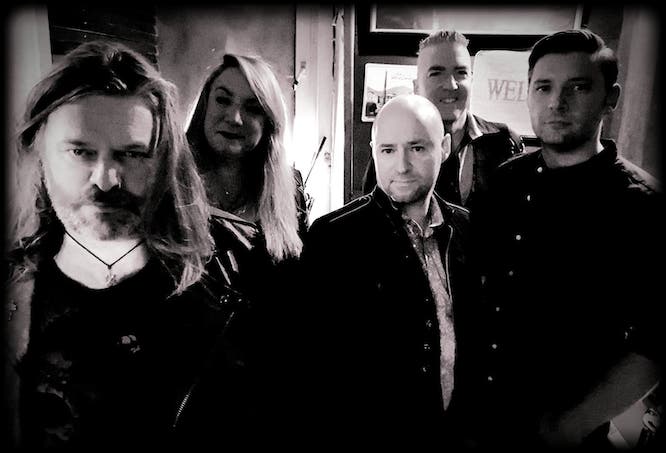 Tzina: As l understand you have a scheduled show supporting goth rockers Fields of the Nephilim in Wales next month. How did this show arise for the band? Are there any other plans for shows when the world finally re-opens? 
Nick: It was such an exciting show that we were really looking forward to, we are still waiting to hear if there's a rescheduled date, so fingers crossed! The venue in North Wales is quite an historical venue with lots of big name acts playing there over the years so a real honour to secure such a great support slot at The Tivoli. We applied for the gig after the venue appealed for a support act, they checked us out and offered it to us the same day which was amazing. We have a bit of history with FOTN with Simon Rippin playing drums and producing the Memorium album and my collaborations with Paul Miles on Lament and the Sensorium project…we really hope we will hear about a rescheduled date in the next few weeks!
Tzina: There have been a few collaborations with other artists from the dark / alternative scene over the years, one of your most recent being your participation on the Sensorium E.P. MMXVIII… How did this collaboration come about for you? What is your most memorable moment working with other artists throughout your music career? 
Nick: I first met Paul Miles when we supported Sensorium in the early 2000s and then a few years later we were lucky enough to have him produce and play lead guitar on our second album 'Lament'.
A few years later Paul asked me if I'd consider singing on the new Sensorium EP and I jumped at the chance. Working with Paul with such a meticulous eye for detail has helped me in producing my own music and a great learning experience in that respect. The MMXVIII is a project I am very proud to have been a part of.
Years before that we collaborated with Candia from Inkubus Sukkubus on the Misery Turns track, still one of the band's most recognisable tracks and such a professional musician to work with, we remain great friends to this day.
Was also great to collaborate with Stephen Carey (Eden House, This Burning Effigy, NFD) on 3 solo tracks of mine, which he also played most of the instruments on. This also led to me helping out with backing vocals on The Eden House album Timeflows and Stephen produced our Past Life EP.
Tzina: It is well known that the dark/goth/alternative scene has changed over the years. Coming from London, a city known for having one of the largest music scenes, how do you view this change? Do you believe the London scene is much different from the rest of the world today? 
Nick: We have been around for enough years to see plenty of changes for sure! There are definitely less venues all the time, which puts pressure on any scene with less places to play and audience numbers a challenge…there was a time when different districts of London had their own scene within a scene, for example Camden, where there are now only a handful of venues left. The band have always had a second home in Germany and we do notice a difference when playing there, I guess we will have to see how the impact of Brexit and the current situation might change this too. Nothing in music ever stands still and the industry as a whole is definitely very different to the 1990s from the decline of physical music sales in favour of streaming and challenges venue owner's face in making live music financially viable, but ultimately people will always want to experience live music so we have to stay positive!
Tzina: Anything else you would like to share with your fans? What can they expect from The Faces of Sarah in the near future
Nick: We still love writing and recording new music and still have the drive to get ourselves out there in one way or another! Regardless of any situation it's simply something I need to do and love doing. There has always been a need and desire from artists and audiences alike for music both live and recorded, and never more than now, so we are raring to go with all of our plans!
Emma: We are definitely in a new era of FoS and excited about picking up where we left off in March to carry on with the #FoS20 plans and keep releasing music for the fans and exploring some new creative ideas in 2021 and beyond.