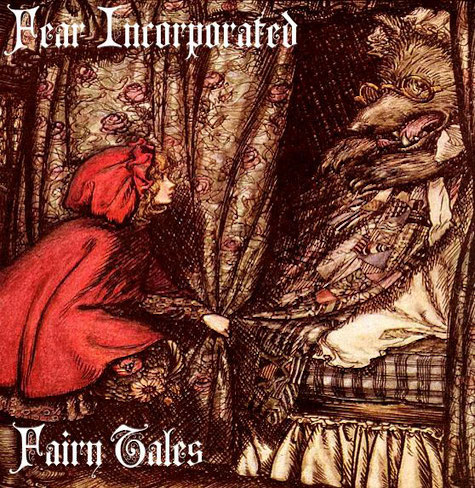 The 'Fairy Tales EP' is released on Sacred Realm Records for FREE download on Thursday 18th June.
A six track release… It includes the recent single 'Red Riding Hood' and also the macabre musical retellings of Hansel And Gretel and The Pied Piper amongst the other tracks on the EP of which Fear Incorporated invites you to join on a twisted journey into the dark Faery realm.
The EP is a suitable introduction to the nightmare avant garde theatre of Fear Incorporated for long term followers of the band, as well as for all listeners of dark and alternative music.
The cover of 'Fairy Tales' features the fantastic art of the late Walter Crane, the artist and book illustrator. The EP will be available via this link from the Sacred Realm Records website from 18th June 2020 onwards.