From Ekaterinburg city, Raven Said are now one of the best known Goth bands from Russia. Andy and Maria chat with DJ Jason in this rare interview.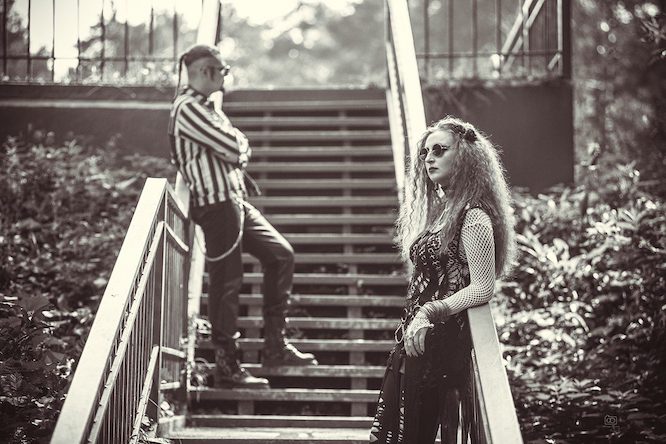 DJ Jason: Your band's name, Raven Said, was inspired by Edgar Allen Poe's writing. Has Poe inspired any of your lyrics as well? Would you like to tell us about the occultism in your songs?
Andy: Our lyrics and works of Poe are brought together by a special psychologism. The main plot of our songs shows tragic, gloomy events, changes in human consciousness, seized with fear and losing control of itself. We really like romantic authors, in particular, symbolists. Their exciting works are filled with a sense of incomprehensibility and despair. Edgar Allan Poe himself masterly gives the information of a person's state caused by a sense of fear of death, life, loneliness, madness … But, our lyrics are more likely to have a special mysticism, expressing subtle metamorphoses of the human psyche, secret desires and passions that been reflected in "extreme" conditions.
Maria: Occultism, and in a wide sense – the desire to comprehend the secrets of human existence, to touch the forbidden, to go beyond the mind and feelings – are infinitely interesting things for reflection. I would say that we ourselves are melancholy-romantic persons, all this is close to us. I adore this layer of classical literature of the XVIII-XIX that gave those works that we call today "gothic novels" – M.G. Lewis, E.T.A. Hoffman, G. James, J. Sh. Le Fanyu … They have a lot of sophistication and psychologism.
DJ Jason: btw, Is Poe well known in Russia generally speaking, or are his books just something that Russian Goths might know about?
Аndy: Yes, of course, Poe is known in Russia, quite widely. The first translations of his works appeared here in the middle of the XIX century. And, at the beginning of the XX century, he did become extremely popular in all, in view of the successful correspondence of the author's theme to the moods and tastes of the reading elite, which at that time was embraced by feelings of tragedy and disappointment. E. Poe was translated into Russian language by famous Russian writers – V. Bryusov, K. Balmont, even F. Dostoevsky. In any bookstore you can find his books.
Maria: Some of them are just masterpieces of art, they are so elegantly decorated. A wonderful gift for any goth person! For example, in my personal library, there is a book of the stories of Edgar Allan Poe with amazing authentic illustrations by Harry Clark.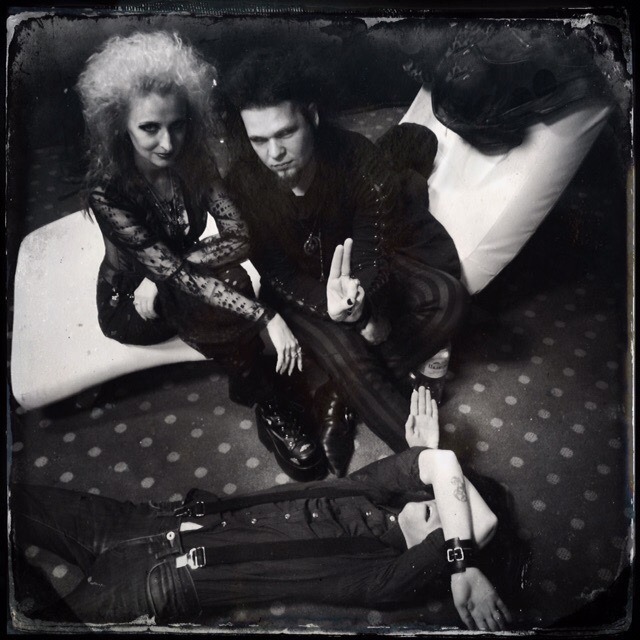 DJ Jason: You have played many festivals and band gigs over the last 6 years. What bands are your favorite to play with?
Andy: We played with lot of great musicians. Every new show is something interesting. And, this also applies to technical stuff that is personal to those who clearly understand the features of a musicians work and especially the sound. Over the past 2019, we can mark our Russian Tour with Golden Apes. They are all very nice, interesting and brave people! Also, the Lumous Gothic Festival in Finland was a very interesting experience. We played with legendary The Danse Society, and were very happy to meet them face to face! They are very nice people! In autumn 2019, we played a series of concerts as part of the Raven Said Halloween Weekend, and we very warmly recall our show in St. Petersburg with Bat Invasion DJs team. We hope that with all the mentioned musicians we can play together sometime else. I'm sure it will be just perfect!
DJ Jason: Is the goth scene in Russia growing? Would you like to tell us about it, and how your work with Raven Said fits into it?
Andy: The Russian dark scene is currently growing, and certainly not without our participation! Let's hope that over time it will supported and evolve. We sincerely love what we do, and always try to achieve the highest possible quality, motivating others in many ways. We are trying to popularize that theme, to unite passionate people – in social networks, at gigs, of course… In addition to performing and studio work, Maria, for example, plays DJ sets "Sunglasses After Dark". Streams and online parties can be seen on her YouTube channel.
Maria: Welcome to my channel! Yes, in Russia there are a lot of talented musicians and performers. I would like to see so much more attention to the Russian "dark scene" from the worldwide music community. And of course, so that the scene grows in quality and quantity.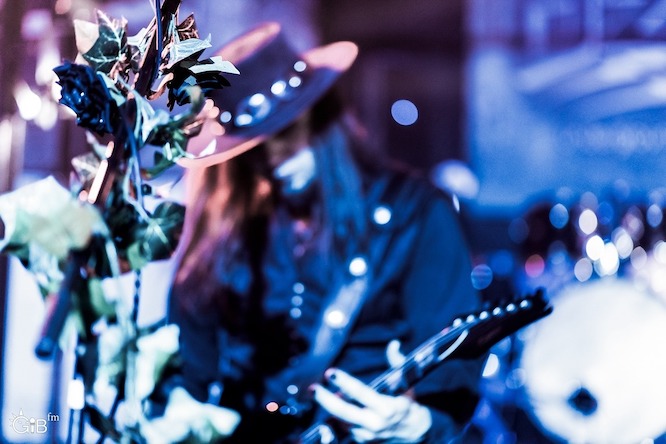 DJ Jason: Raven Said's songs have some of the more traditional sounds for goth. This new time period sees a popular return to actual goth in the goth scene, yet you have been working in this vein for several years. Do you think that Raven Said will see greater exposure and more success since traditional forms are back in style?
Andy: Very nice to hear an authoritative opinion! Seriously! It's amazing that interest to gothic music and aesthetics doesn't fade away after so many years. "Return to the roots" is, of course, a positive factor. Although, I would rather describe it as "church of no return", at least for us. We are also evolving – in the lyrics, in the sound, we adapt and rerecord something as more relevant. Of course, we (like Edgar Poe in his time) are trying to get more popularity, and also some commercial success; we wouldn't want to be "cut out" from our time, so we take current trends into consideration.
Maria: Raven Said always positioned as goth rock revival. This thought is very close to us for many reasons. Our musical tastes are mostly retrograde, it's the music of 80s, 70s, even 60s and much, much earlier! It seems to me, that a return to the old-school goth sound will have a very positive effect to modern scene, although I would not say that now it is very popular trend. In any case, more dynamic, interesting, not boring material will always find its listener.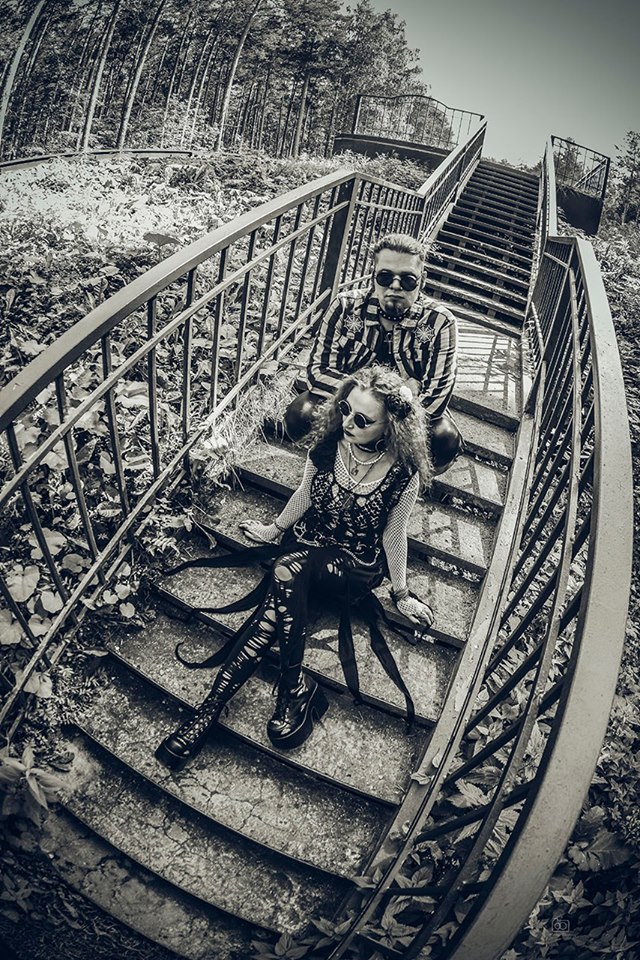 DJ Jason: What bands have been the most influential to your sound and song writing?
Andy: The range of our musical interests is quite wide! Music for us is delight, passion and madness. As a result, we have a fairly wide range of musical influences. From the goth rock \ deathrock classics – Christian Death, The Wake, Cinema Strange, Mephisto Walz, Nosferatu and Rosetta Stone … (Ready to listen to that music for hours, on repeat) to more modern bands, perhaps – Twin Tribes, Geometric Vision and The Kentucky Vampires… And this is just some of the closest to the style.
Maria: We have never been a proponents of "direct musical borrowing" in order to be "in trend," which, as it seems to me, the modern scene is pretty close. Some vibe of modern trends impresses us, but for the most part we transmit our own musical experience in our songs. Yes, the old-school goth rock has really influenced us, and remains an endless source of inspiration. But, there are many third-party influences – glam rock and guitar experiments of the 70s, psychedelia 60s, as well as my favorite classics of baroque music. (But, these influences are a subject for a whole separate article)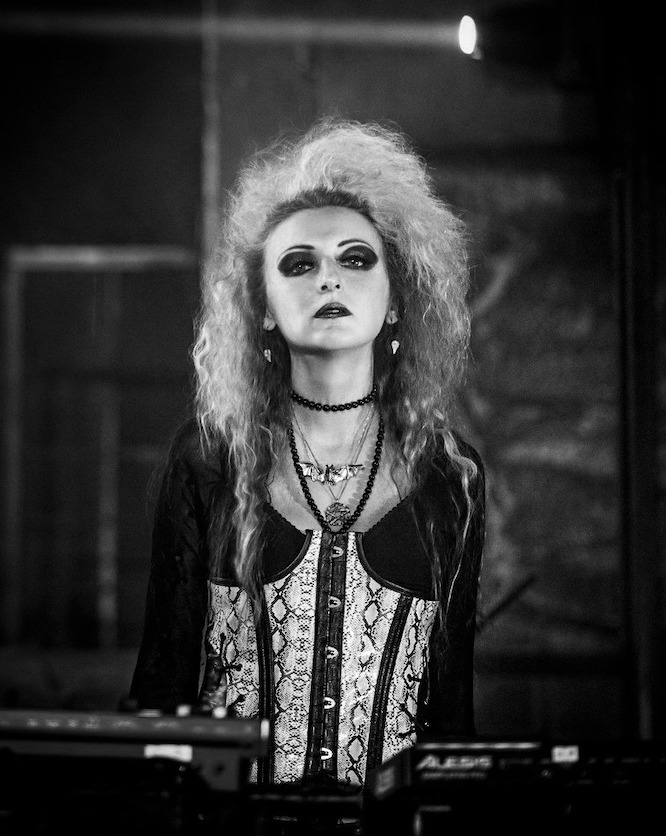 DJ Jason: The LP, 'Beyond the Darkest Hour', came out earlier this year on Secret Sin Records. How has it been received by the public and press?
Andy: We got a lot of great reviews, comments and even gossip! Our experiments with the sound – some softening of tone, the addition of more synthesizers and drum machines, and also a tempo increase were good decisions for the project. But, of course, it's much better to listen to the album and make your own opinion! Of course, the new album allowed us to expand our audience, and became an occasion for communication with interesting people from different parts of the world. Such feedback gives us confidence and contributes to further work. But, we are already looking to the future … We have many plans.
Maria: Feedback is a very pleasant and useful. We are much appreciated that our album received such a good response among the gothic audience and lovers of good music. We are fairly open to communication with people, and we like interviews! It is great that people are interested in the details about our project, our music and our lives.
DJ Jason: Since Secret Sin Records is no longer in existence, what do you plan to do for the next release?
Andy: First of all, I want to say that with Secret Sin Records we had a great collaboration. Mr. Wayne Raid is a very responsible and professional person that is attentive to details. Now, we have a lot of work to do on the material for the new release, so we will not disclose all the details yet! But, we are always open for interesting proposals for cooperation and collaborations. That is something that we're working on right now.
Wayne Reid (owner of Secret Sin Records):  Just to clarify, Secret Sin Records Ltd. is still going. I have taken a back seat for a while, as the pandemic has all but destroyed the music industry. My timing was perfect as my wife and I are planning to move to Minneapolis later this year. We've not said anything publicly due to work commitments and we are currently awaiting the reopening of the embassy in London. For now, we are concentrating on digital releases only.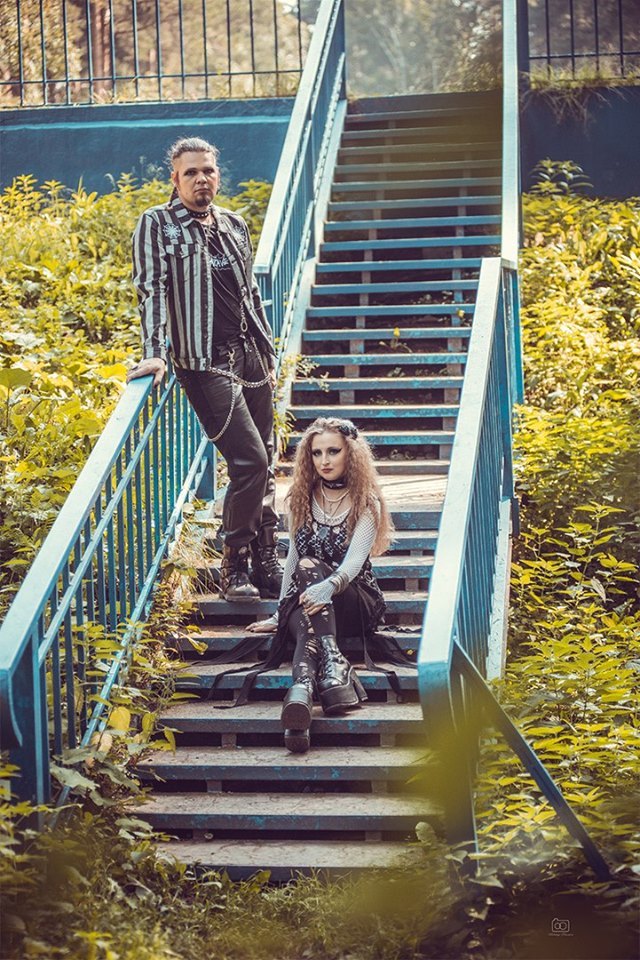 DJ Jason: You have been included on several new goth compilations, including the new Blood & Dust 'a gothic western' comp most recently. Have these comps been helpful in gaining new fans in the US and Europe?
Andy: Sure. It is great to be a part of one huge scene, in the company of excellent artists. This is always a new exciting story – new heroes, new episodes, catharsis and denouement…
Maria: I always liked compilations. Each of them is a very special. It's a temporal, stylistic or conceptual cut. This allows you to appreciate the contemporary scene from very different points. And of course, thematic compilations dedicated to a particular story, in this sense, are the most interesting and rarest. I believe Raven Said fits well within various compilations due to its versatility.
DJ Jason: What is Raven Said currently doing?
Andy: Hmmm… I think it's already becoming quite obvious that time does not flow for us as it does for others! Raven Said pretty much manipulates physical laws, breaking them and modifying them to fit our needs! This makes it possible to be in several places at the same time, but sometimes so tiring! … In a word, follow the news – we have something to surprise you with!
Maria: Meanwhile, you can pass time by watching our new video – "She Comes to Me". A mini silent film for fans of old-school goth rock and mystical stories.
DJ Jason: What are your long term goals for Raven Said?
Andy: Everything quite traditional; to continue to record songs, play gigs, find new themes and new friends… To evolve our project and enjoy the process! Let's make Goth Rock Great Again!
Maria: Raven said – Stay Undead!