Saturday, the 4th of July 2020 – 12 hour special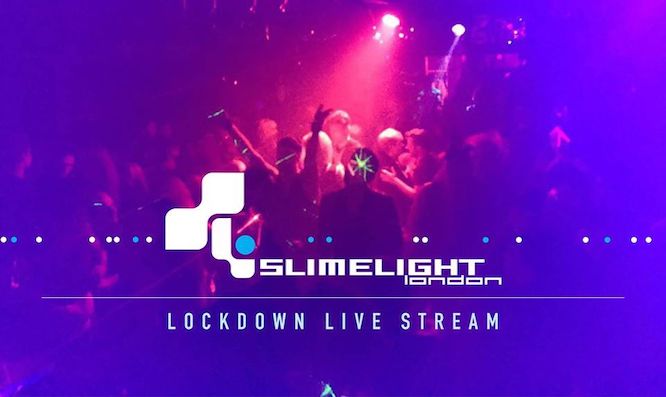 Saturday July, 4th 2020 is a special 12 hour two floor Slimelight event running from 19h00 BST on Saturday until 07h00 BST on Sunday. We have several guest DJs from around the world playing alongside the Slimelight resident DJs.
1:
Floor one plays ebm / electro / dark techno / tbm / futurepop / dark trance / aggrotech / synthpop.
Alongside resident DJs Emmerick Gortz, Steve Weeks and Uwe (aka GassMann) we have guest spots from Rocky Slaughter (Bar Sinister, Los Angeles, USA), Red Vamp (Panoptikon, Dallas, USA), Biomechanimal and Mechanical Vein.
Set times are 19h00 Mechanical Vein / 20h00 Biomechanimal / 21h00 Uwe (GassMann) / 22h00 Emmerick / 23h00 Steve / 00h00 Uwe (GassMann) / 01h00 Emmerick / 02h00 Steve / 05h00 Rocky Slaughter / 06h00 Red Vamp / 07h00 close.
Channel link for Floor 1
2:
Floor two plays goth / wave / industrial / old school ebm / 80s.
Alongside resident DJs Calum (Jo The Waiter) and Marco (Jester) we have guest sets from Jason (Absolution / Alchemy, New York, USA), Doktor Joy (Intrusion, Oxford) and DJ Lady Davinia (guest at Reptile, London).
Set times are 19h00 Lady Davinia / 21h00 Doktor Joy / 23h00 Calum (Jo The Waiter) / 02h00 Marco (Jester) / 03h30 Jason / 07h00 close.
Channel link for Floor 2
3:
If you want to take it to the next level then why not join our "video only" Slimelight Zoom:- https://us02web.zoom.us/j/88355997426?pwd=N1gxUTNkM09rWnhuL2pkVVk1ZHhudz09
Meeting ID: 883 5599 7426
Password: 2424242
4:
As always we have been limited to the number of invites we can send out to the Facebook event so please do share the event and invite your friends via the invite friends sharing option of the event. Thanks!