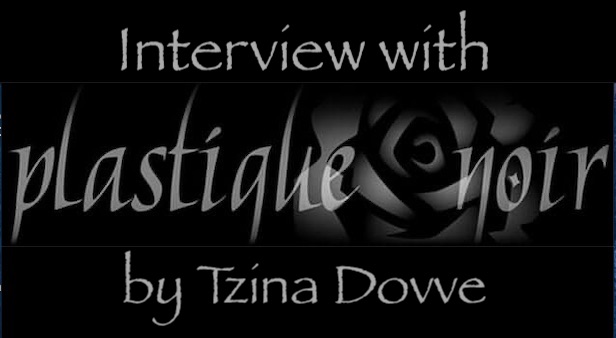 PLASTIQUE NOIR… A goth / postpunk / goth band from sunny Brazil… Frontman Airton S gives an insight on what his band is all about… By Tzina Dovve…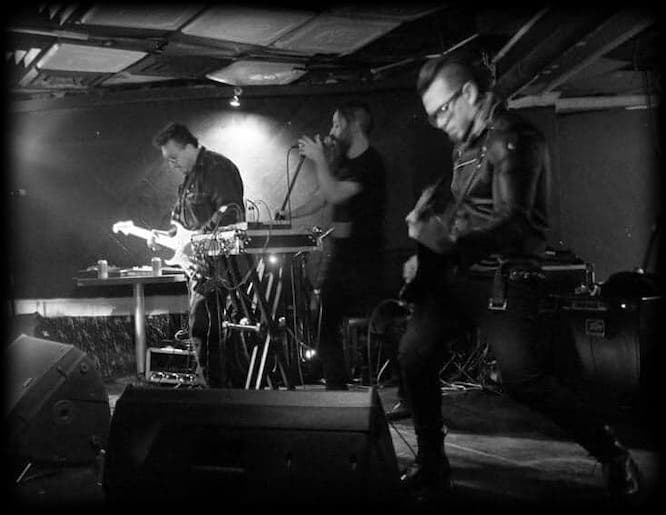 Tzina: When and where were you formed and what prompted you to start a dark/goth/alternative band?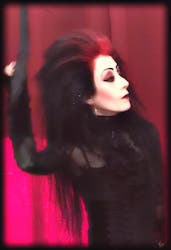 Airton S: We're from Fortaleza, a big metropolis in the northeast of Brazil. It might seem a strange place for goth music since our region is famous for its beaches and sunny landscapes. We started the band in the local university, where I met Márcio (Plastique Noir's former guitarist) in 2000. The first rehearsals took place at the end of 2005, but our first gig happened in February 2006.
Tzina: Who are the current members of Plastique Noir and whose idea was it to give the band this name in particular?
Airton S: I sing and do the electronic programmings, backtracks etc. Danyel Fernandes is also a co-founder and started as the bassist, but now he plays the guitar. He had to switch to his original instrument when Márcio quit in 2013. Danyel's brother, Deivyson Teixeira, joined us replacing Márcio, but on the bass. Plastique Noir means "black plastic" in French. I remember we wanted the word "noir" in the band's name because we loved that cinematographic aesthetic. Later, we realized it could be evoked with the idea of the plastic bags that wrap corpses, just like our music embraces bodies — but dancing bodies.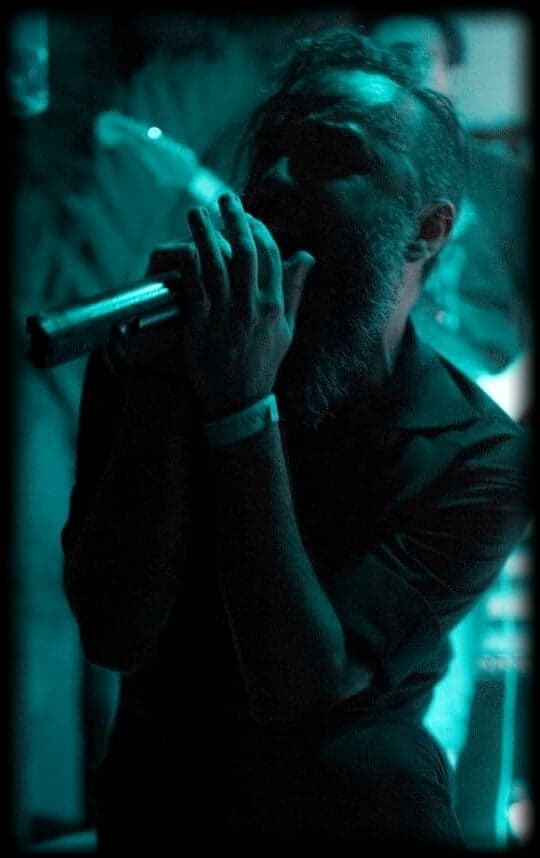 Tzina: Who is the main songwriter in the band? How is a Plastique Noir song born? What inspires you most to create music and what are your musical influences?
Airton S: Well, there's no main songwriter. Nowadays, we do jams in our home studio and build the songs piece by piece, interrupting when it's necessary, getting back to the beginning, repeating this, discarding that, you know, watching carefully what comes along the work in progress. Generally it starts from a short guitar riff, or from the bass, or sometimes even from a melodic voice line created for an eventual chorus.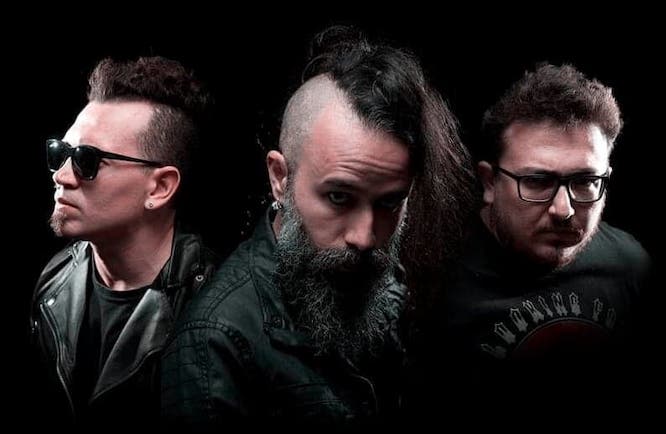 Tzina: As l understand you released the limited edition split album with 'Das Projekt' ' As Above…So Below ' in December last year. What brought this collaboration about? What is the story behind this release and what is this album all about?
Airton S: Marcelo Kpta, Das Projekt's singer and Deepland Record's manager, is a close friend of ours and invited Plastique Noir for the project a couple of years ago, but our schedule was very intense at the time and it didn't allow us to focus on it. After our Latin American tour in 2018, we could work without distractions on some DP songs that we chose and, we must say it, those guys were a true influence for us in the beginning. It's also interesting to notice Marcelo was the first producer who booked us in São Paulo in 2008. The concept of the title comes from the famous hermetic axiom, but it brings some geographic references too: Fortaleza is at a Northern point on the Brazilian map and São Paulo is at a Southern point. Also, São Paulo is at a high point of the Southern geographical terrain, and Fortaleza is at sea level. Up and down, above and below.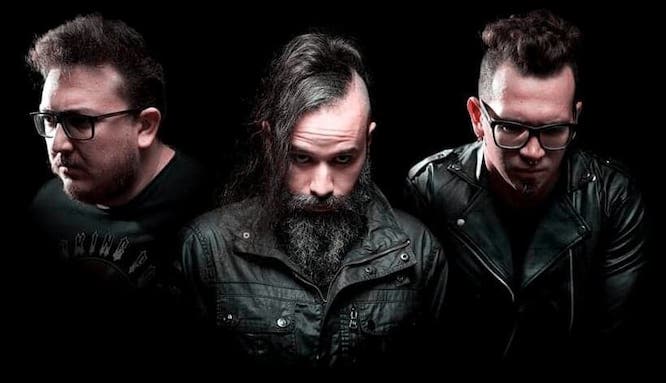 Tzina: Are Plastique Noir working on any other new material at the moment? Any plans for an upcoming album in the near future? What are your ambitions as a band?
Airton S: Our current main project is the fourth official album, which we were actually producing before the COVID19 crisis. We were about to get into the studio to record the final guitars and bass tracks, but unfortunately we had to postpone it. Even though there's this delay we're ok about it, because we had more time to rearrange some stuff and bring a couple of new ideas. Let's see what happens. It seems to me that this crazy sad situation is finally dissipating, and, as soon as we can, we're gonna finish the job. I guess it won't take much more than a week. Most of the beats are ready and some voices as well, and we have talked a lot with the producer Jean Rié (ex-Scarlet Leaves, currently on some projects in the USA and also on Fake Movie, an upcoming synthpop project where I'm also the singer). Once again it will be released by Wave Records, anytime from December 2020 to February 2021.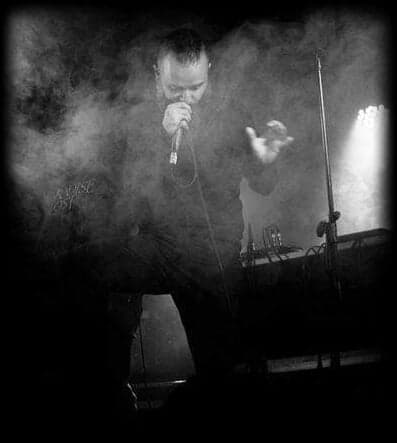 Tzina: Plastique Noir are quite an active live band. You recently participated in Brazil's Deepland Festival last year. How was this experience for you? What feedback did you receive from the audience? Do you enjoy doing festivals alongside many other bands or do you prefer playing exclusively on your own?
Airton S: Both situations are great for us. As always, regarding Deepland's productions, that festival was awesome. Marcelo and his staff are very professional and careful about every single detail of their events. That was also a great opportunity to get closer to some very talented artists like Ariel Maniki and The Black Halos (Ecuador), Antiflvx (Colombia), Two Witches (Finland) and, of course, Das Projekt itself. The whole weekend was so much fun, because all bands were hosted in Marcelo's big house in a small green town one hour and a half away from São Paulo, so we could hang out a lot with all those incredible people. There were so many languages being spoken around that sometimes we started to mix up all of them.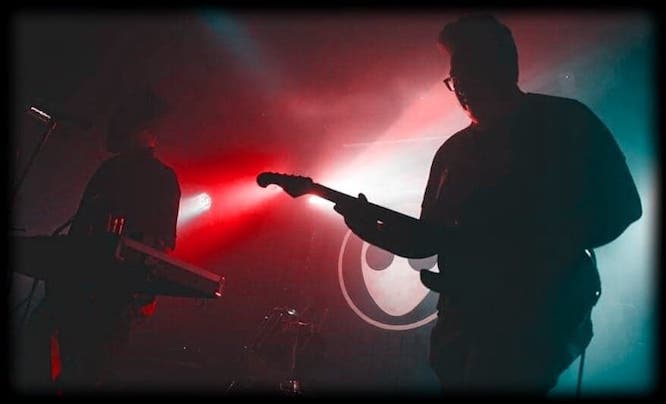 Tzina: You most recently did a Tribute Cure Show in your hometown. Do Plastique Noir do these sort of tribute shows regularly in honour of favourite bands? What is the story behind this? What are your views on bands doing covers and tribute acts in general?
Airton S: Indeed there's an interesting story about it. First, the whole idea never came out from us. The thing is, there was a club in our city whose manager is one of our closest friends, and he's the same guy who produced our very first gig in our career. In June 2017, he offered a small season of weekly tribute gigs. Even the bands which we would do covers of were chosen by him! The idea was to happen only once. But it worked very well, the audience went crazy and we had a lot of fun. After that, we felt people wanted more and more so we kept going on. We just took the precaution of electing a small part of our annual schedule to do it, because we didn't want to turn our identity into a complete mess for the audience's perception: we are still, and we will always be, an original band! However, personally I don't have any complaints about those who do covers. There's space for everyone. I really don't believe cover bands are stealing anything from bands who create original stuff, although I prefer the latter. Tribute acts always existed and always will. If some originals aren't getting enough attention from the masses, dude, I'm so sorry, but it's their own fault. We gotta stop blaming the audience. People are not stupid as someone may suppose. After all, fans go where the fun is. Period.
Tzina: Are there any particular songs Plastique Noir would like to cover?
Airton S: For the next tribute season and for the first time, we're planning to cover non-goth bands (I mean, non goth at all), like Madonna, Billy Idol, The Clash etc. It won't be a tribute gig of any specific artist, but embracing several. We're pretty excited about it, but first we have to get the new album together.
Tzina: Do you have any plans for upcoming shows once this lockdown is finally over and the world returns to some sort of normal living? How difficult has this time been for musicians not being able to play live shows around the world?
Airton S: I just mentioned one of those above. The other one is the release concert for the new album, which was scheduled for November, but Coronavirus fucked it up. So, next year we will be in São Paulo once again. Which reminds me: you asked above about the reception by the audience at the Deepland Festival, but I forgot to answer that. It's always amazing performing there! São Paulo is the second place where we've played more often, our home city being the first one.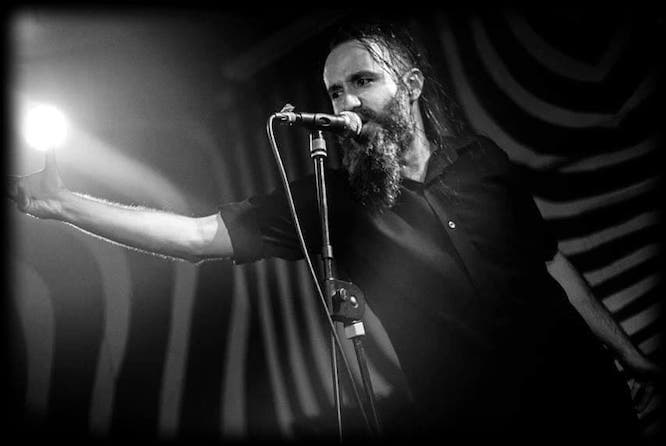 Tzina: How do you view the dark/goth scene today? How much do you think it has changed since you first started the band? How strong is the scene in your home country?
Airton S: It seems pretty much the same to me, I guess. I'm not sure if it has increased or diminished… Surely it has been refreshed over and over again with the arrival of a whole new generation of artists, producers, fans, labels and shops, as usual, and that's what I love most about urban subcultures, they will never die. The Brazilian scene is very diversified. There are at least two labels connected with the worldwide scene, some of our bands like Das Projekt, The Knutz, Pecadores, Elegia, they usually go on tour to other countries, we also have a couple of festivals that bring international acts regularly, every capital has its own scene and they actually talk to each other etc. Now we're dealing with economic difficulties and other struggles since we've been governed by the most stupid human being ever born in history, therefore the goth business has been affected as well. We hope for better days. Anyway, people here have kept their best efforts on course and they keep dancing in the tropical shadows.
Tzina: What does the word 'goth' mean to Plastique Noir ? How important is it to you as musicians? Do you believe there is some sort of goth revival happening at the moment? Do you follow the scene?
Airton S: Even though Plastique Noir is a rock band that gets inspired from a very large range of different musical sources and references, we don't have any problem at all on being labelled as a goth act. We love that shit, we feel truly comfortable immersed in that universe. We don't feel restricted or breathless in any way. As I said before, subcultures are always changing their skin and that's why there's no sense at all in talking about "revival". Goths have never vanished. But I don't follow the scene much, I must confess. Mostly, because what I also said above: we search for inspiration in other styles. It helps a lot in not sounding like most of the other goth bands. Danyel is the guy who follows the scene more closely than the rest of us. So every time something truly interesting uprises, he reports to us about it and the entire band stays updated about what's going on in the scene.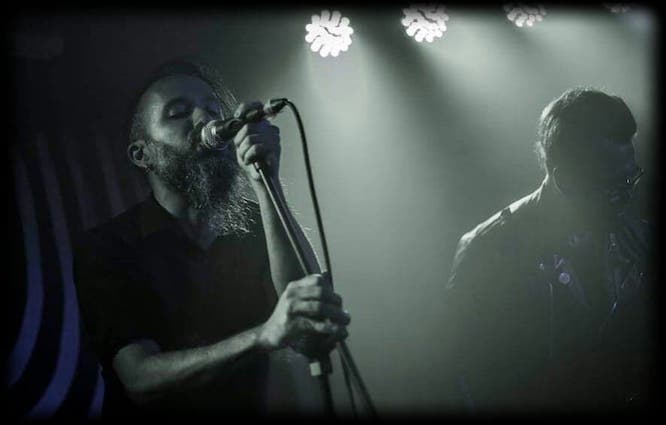 Tzina: Anything else you would like to share with your fans? What can they expect from Plastique Noir in the near future?
Airton S: We thank you so much for supporting us all these years. We hope you enjoy our new material. And thank you a lot, Tzina and Absolution, for this interview. We also hope to play in NYC someday in the near future. Follow us on social media and bandcamp.