Black Angel: An enticing new goth band from London… Creator and frontman of this act Matt Vowles talks about the new album ' Kiss of Death ' and goth days… Past, present and future… Black Angel… are here to stay… By Tzina Dovve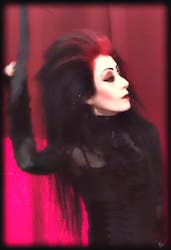 Tzina: When and where exactly were Black Angel formed? What motivated you to form a gothrock/postpunk band to begin with, and who are the members of the band?
Matt: Black Angel were formed in 2019. I grew up in the 80s going to goth clubs and listening to bands like Bauhaus, The Damned and The Cult, just to name a few, and I continued to listen to this genre of music for the next 25 years. It was always so well crafted in the 80s and it always resonated with me. I have always worked as a mixer, engineer, producer, and mastering engineer and have had many albums out over the last two decades- mainly in the rock and electronica genres.
Although being English, I now reside in Los Angeles as I work for a major studio in the film industry – so I would produce and write these albums to get placed in films and TV shows. I had success with this but it has never really made me happy and I really wanted to do this for me personally. I didn't really care whether it was well received or not as long as I enjoyed it. Fortunately, people are starting to like it.
At the beginning of 2019, I decided to put down the computers and start picking up the guitar again. Before I knew it, I had 40+ songs, at least enough for one album, so I decided I wanted to release them on a record. That is how Black Angel was born.
I'm the core member of the band. I write all of the musical material and then I invite writers whom I have worked with in the past to collaborate. I send tracks out to various people and they send me back ideas. If any of them stick, we develop the song together and it goes on the album. Some writers come and go and some just have a knack for writing really good material. My friend, Julie Hinneman, is one of those people. The newest member of Black Angel is Corey Landis. For the second album, I wanted a slightly different vocal sound, so I searched for about three months and just when I thought all was lost, Corey got in touch with me and everything fit like a glove.
In true old school goth fashion, the other member of the band is 'Hollowman'; he is my drum sequencer. When we play live, we also have an additional guitarist called Aaron Cruz, who is a super nice guy and is a really awesome guitar player.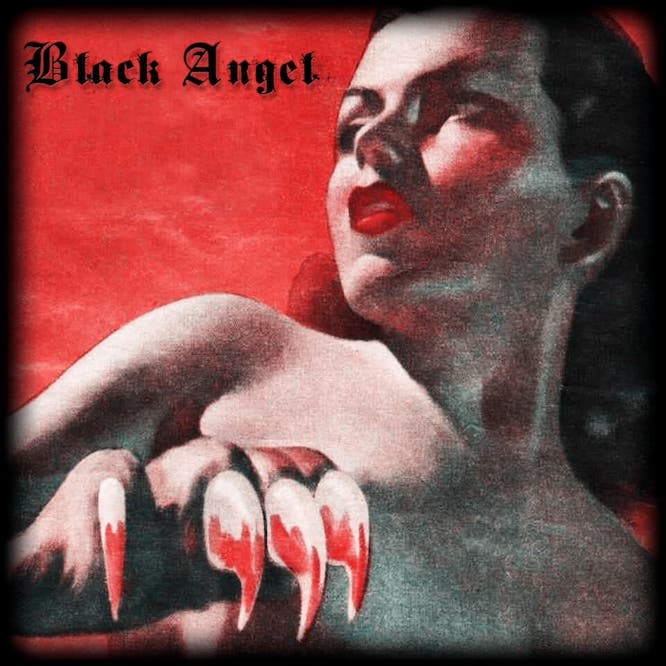 Tzina: Black Angel is a catchy easy to remember name… What is the story behind this choice? Can you elaborate?
Matt: The name comes from a reference of a Cult album called 'Love' (I think it is their best album ever). There is a track on there called ' Black Angel ', and as this is one of my favorite records of all time, I want to pay homage to them. It's also a really cool name.
Tzina: How is a Black Angel song born? Who is the main songwriter in the band? Where do you acquire your inspiration from and what are your musical influences?
Matt: The song starts like many songwriters do, from a simple riff. I'll either pick up the bass guitar and start playing or plug my six string electric into my usual box of tricks and see what happens. Sometimes a melody may come into my head at three in the morning, so I run to the studio with my iPhone and quickly get it down before I forget it. I think you get influenced by everything you hear in your lifetime, but I still go back to my favorites like The Sisters of Mercy and Bauhaus to get me in the mood when I am going to start writing.
Tzina: Your second album ' Kiss of Death ' has just been released. What makes this album different from your debut ' The Widow ' last year? What is ' Kiss of Death ' all about? Is there some sort of symbolic meaning behind this title? How content are you with the output of this album?
Matt: This album is different as it's more goth rock and more towards the direction that I want to be going in… and it's definitely more polished too. On every project, you are continuously learning whether it be writing or production, and your style as a producer continues to evolve during this process. I hope the songs on this album portray a stronger story than from the last and listeners feel more immersed. That's my goal, and if you're listening with headphones on you should definitely enjoy a good experience in the sonic landscape. I think it sounds really cool. As an engineer, producer and mastering engineer the only person I have to please is myself. It's also on my own label, so I have nobody to answer to. I just have to make myself happy, which sometimes can take longer than if you needed to deliver to somebody else. It's a double edge sword for sure. The name 'Kiss of Death' came about purely because I thought it sounded cool. I'm always referencing back to 80s goth music, I think the best goth music came from this era and I try to think, is this something that would've been done back then, and if it feels good, it stays. For me, the gothic genre is always a little tongue-in-cheek, always a little bit cliché, but that's what it's all about. From my experiences, real Goths don't take things too seriously.
Tzina: As l understand the song ' She Said ' is the third single from the album. What is this dark dancefloor filler about ?
Matt: For me, nearly all goth songs are lovesongs or relate to relationships in one way or another. And this one, like the others, is a total lovesong, just wrapped up in a little bit more obscurity and darkness.
Tzina: Do Black Angel have any upcoming plans for live shows in the near future? Are there any particular cities you would like to play in?
Matt: Right now, I just want to get the album finished and publicised. I'd like to have a little bit further reach with this album than with the last. I am hoping for more exposure this time around.
We did play live last year in LA and it was a great. It takes a lot of work, and right now I'm just excited about the writing process. I've already started on our third album.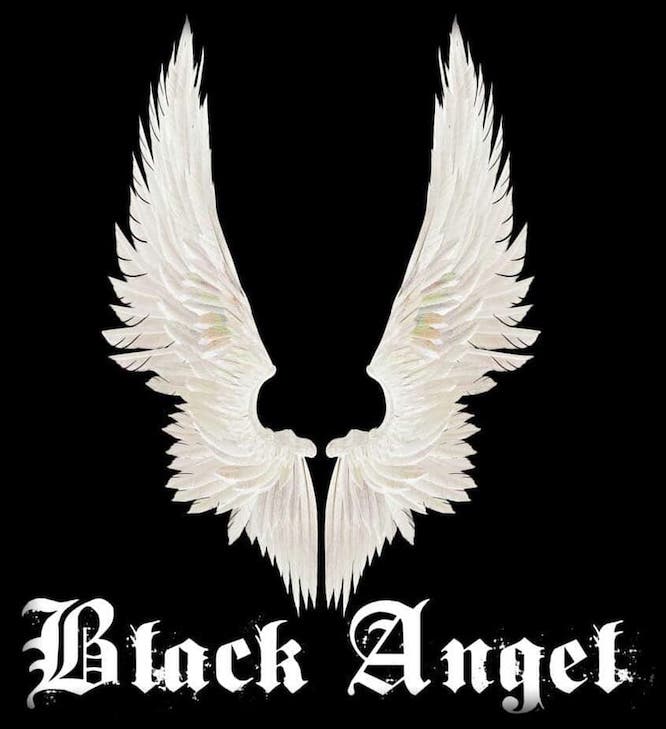 Tzina: How has this lockdown period affected you personally as a musician? Do you believe it was a very creative time for most? What changes has this epidemic brought to the music industry?
Matt: I'm in a fortunate enough position to have a studio in my house so the lockdown didn't change anything for me specifically. I normally spend a lot of time in the studio, whether it be on Black Angel or other film projects, so nothing really changed. I'm a bit of a workaholic when it comes to all things sound related. I do feel bad for the bands that have tours planned and weren't able to go out and earn a living from playing live. I know it's important to a lot of people, so I do feel for those bands and their supporters too, especially if they've been looking forward to seeing one of their favorite artists for a long time. Of course, the music industry has suffered financially. If people can't work then they don't have that disposable income available to purchase music. Although over the last year, I've been really impressed by the people on Bandcamp. I love the fact that they want to buy physical copies like CDs, vinyl and cassettes. It really keeps me inspired that people still love music and have not been sucked into the endless vacuum that is streaming music.
Tzina: Over the last few years there has been an increase in gothrock/postpunk bands emerging on the dark scene. Do you believe there is some sort of goth revival happening at the moment? Do you follow the scene? If so how has it infuenced Black Angel?
Matt: Over the last couple of years, I've been trying to get to know more and more bands and people from the scene in the USA and in Europe and it turns out there's some really nice people around which is awesome. This seems to be a really good time for us and bringing out our second album ' Kiss of Death ' the timing couldn't be better.
Tzina: As a guitarist are there any other guitarists that have influenced your way of playing? Anyone in particular you would like to jam with?
Matt: I'm not sure about jamming, as my guitar skills when put on the spot are pretty awful. In the studio, I love to play and create new guitar tones and textures. I think it's really important to find individual voices for guitars on an album. It makes you stand out from the rest, and I think people appreciate that individuality.
The greatest guitar player in the world hands-down has always been Jimi Hendrix. That guy was a genius and that guitar was literally an extension of his body.
My other guitar hero is Billy Duffy from The Cult. What a great player and what a great sound over the last three decades. I think the highlight of Black Angel's career would be if he sent me a note saying he listened to one of our albums and really enjoyed it.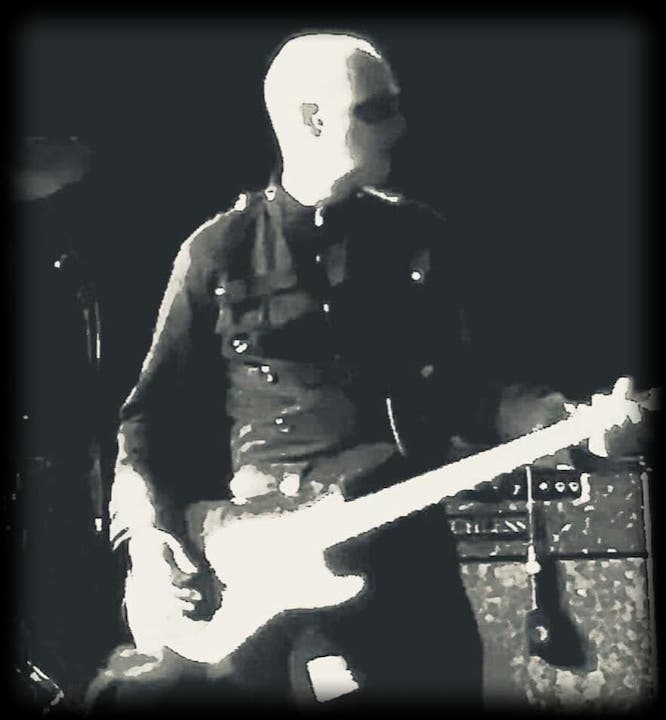 Tzina: What does goth mean to you? How do you feel the scene has changed over the years..from your growing up in the UK when goth was at its peak to today when social media has taken over?
Matt: Goth for me in the 80s was about enjoying and appreciating the music, going to clubs and hanging out with like-minded friends; sharing the music. It was great to get dressed up and be a part of the scene but never really taking things too seriously. I think the Gothic genre is really all about love and romance just wrapped up in a black wrapper. It's OK to be a bit clichéd. One of my favorite videos is ' This Corrosion ' by The Sisters of Mercy. Andrew Eldritch, who looks like the quintessential white skinny goth guy, is strutting around in a black leather jacket with nothing underneath and with huge silver aviator sunglasses in the rain with Patricia Morrison behind him all in black with huge hair. You have to be able not to take yourself too seriously to do that. I think that kind of performance sums it up for me in the 80s. I think the goth genre as it stands these days is not the same as it was, the word is just used as a more general terminology. We do a lot of publicity on Instagram and it's usually girls with blue or pink hair and if you asked them who Bauhaus is I think they may look a bit puzzled. The music produced in the 80s still stands out today and has for sure conquered the test of time. I don't think anybody has even come close to being as good as those bands were back then.
The music industry has changed for sure and not necessarily for the better. People often say that the large record labels in the 80s and 90s had total control over the industry. Maybe that's true, but they sought out real talent and nurtured it. They recorded in great sounding studios with great microphones and equipment and made choices based on what gear they had available, and it really shows from what they produced; really great sounding albums. Yes, for sure, computers are essential and what we can do nowadays is pretty fantastic but those techniques of recording and mixing are disappearing. Everything now has to be so instant, the way we listen to music. It's such a shame, I remember as a kid with my Adam and The Ants ' Kings of the Wild Frontier ' vinyl record, I would stick side one on and open up the gate fold lyrics and read and sing along, then flip the record over and listen to side two. It had a journey about it. Thankfully many people out there on Bandcamp still want that experience. The industry has changed for the worse for sure and it's completely over saturated. Some good things and some bad and unfortunately it's difficult for the cream to rise to the top. That's the way things are these days and nothing is going to change that for the foreseeable future. I just appreciative that people still want to hunt out and listen to good music.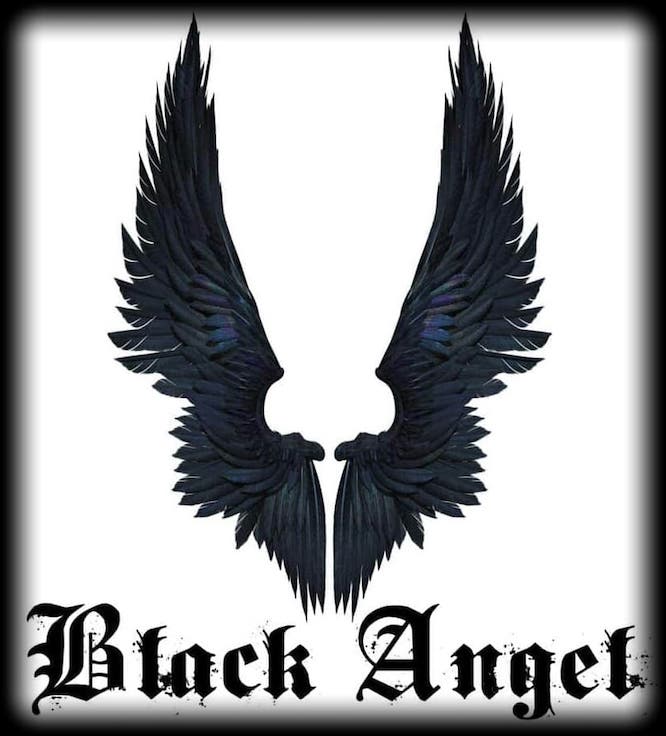 Tzina: What are your ambitions as a band of today? What would you like Black Angel to achieve with its music?
Matt: The only ambition I have for Black Angel is that I can keep writing and producing albums. It's such a good feeling when we get sales on Bandcamp and people from all over the world ask us to sign the CD and send it to them. That's a really awesome feeling and that's what drives me to keep doing this. As long as I know somebody out there is enjoying our music, then that makes it so worth it.
Tzina: Anything else you would like to share with your fans? What can they expect from Black Angel in the near future?
Matt: Supporters of Black Angel can expect me to get right back to writing, although our third album, ' Prince of Darkness ' already has a bunch of songs written for it. The last album took so long to get out to the world (although it was only a year) because I needed to find a singer, I'm really hoping to get this third album out within the next six months or so.