Delphine Coma… One of the US 's most exceptional darkwave/post punk acts on the scene today. Frontman, Ashe Ruppe talks about his latest creations, lockdown days and the future of his act… Delphine Coma… by Tzina Dovve (DJ Lady Davinia)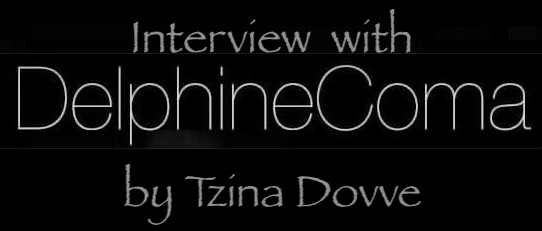 Tzina: Delphine Coma are a relatively new band to emerge on the dark/ alternative/goth scene. When and where exactly were you formed and who does this band consist of?
Ashe: Delphine Coma came about back in 2012 after relocating to Houston. While, under the moniker of ' Delphine Coma ', we are relatively new, but I've been in goth, post-punk, experimental and industrial bands since the early 90's. The band was always a solo effort by me (Ashe). Lizz, my girlfriend, who has been involved in music for a long time, is now a part of the band, having joined on the tail-end of ' Leaving The Scene '. So, it's the two of us.
Tzina: What prompted you to form Delphine Coma to begin with and give it this particular name? Is there some sort of symbolic meaning for you behind this title? Can you elaborate…
Ashe: The project I was doing at the time was changing gears a bit and I was looking for a new name.
The name is derived from the Oracle of Delphi. The priestess, called the Pythia, sat above a chasm in the earth, which emitted fumes. She breathed deeply – some believe that the fumes possessed hallucinogenic properties – and slipped into semi-consciousness. Her prophecies were opaque and often frantic. This was the Oracle of Delphi: the Greek's most famous and most feared window into the will of the gods.
This was the basis for the band name.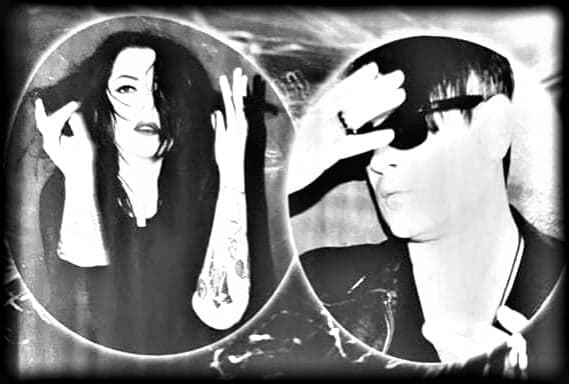 Tzina: Your music is beautifully dark with an atmospheric melodic edge to it..Who is the main songwriter behind these creations? How is a Delphine Coma song born? What triggers your inspiration to write music and what are your main musical influences?
Ashe: I write the songs. Usually a DC song starts with an idea I had in passing or with a beat, bass or guitar line I'm messing around with. I almost never sit down with something in mind when I sit down to work on music. A song either happens or it doesn't. Sometimes bits and parts find their way to other songs while others get put on a back burner. Some of the songs from ' Leaving The Scene ' as well as ' Tortuosa ' were written 20 years ago and never had a home until I did those albums. Life has always been my main influence. The human condition should be a musicians biggest influence.
Tzina: You have also dabbled in covers with your recent version of Human League's ' The Lebanon '.. Great cover by the way.. What are your views on bands doing cover versions? Is this something Delphine Coma would like to do more often? Are there any other particular songs you would like to record?
Ashe: I've always found doing covers a lot of fun.  Years ago, my band always used to throw in a cover for every live show.  I've done a number of covers, just for fun, that will most likely never be released.  The cover of ' The Lebanon ' was very rough and was recorded and uploaded on to YouTube in a matter of hours.  There was no proper mix or post production, so what you hear is pretty raw.  The cat is meowing in the background and I didn't even bother to edit it out.  It wasn't meant to be released, but this was right when the whole world went into lockdown and people started doing wacky things like that.
There are always songs I'd like to cover, having the time to do it, is another thing.  I'd much rather work on my own originals.  But I'm sure you'll see a random cover pop up from us from time to time.
Tzina: Last year was quite a productive year for you with the release of your E.P. ' Secondary Eyes ' and on Halloween the release of your second full-length album ' Tortuosa '. How content are you with the outcome of these releases? What makes them different from your debut album ' Leaving The Scene ' back in 2018?
Ashe: We also re-released ' Leaving The Scene ' with reworked songs last year as well.  The ' Secondary Eyes ' Maxi-Single,  which did show a bit of a departure from LTS, did very well.  ' Tortuosa ' has done very well since its release.  There was some sort of error at the CD factory which delayed it getting to people.  Then, in true 2020 fashion, the vinyl came in and they printed it on red marble instead of white with black splatter, which again caused a delay in getting copies out to people.  
I don't think I'm ever content with a song or an album.  However, I much prefer the sounds on ' Tortuosa ' to LTS.  I believe it's a better album, all the way around.  I suppose you do have to be content enough with an album to finally let go and release it so you can move on to new material.  Releasing any music at all during 2020 was a miracle within itself.  Believe it or not, the music ' scene ' has changed since even 2018 and it's really interesting seeing a lot of bands who suddenly appeared in 2018 and hearing how their sound has changed on their 2020 albums, Delphine Coma is no exception.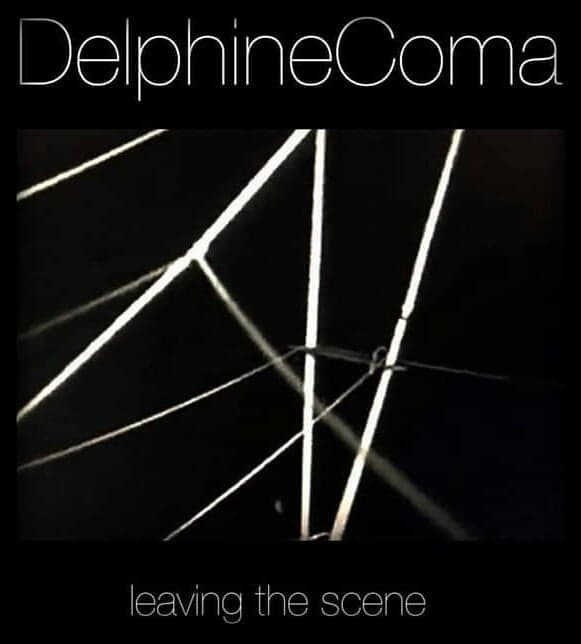 Tzina: As l understand your music label Swiss Dark Nights also released ' Tortuosa ' limited edition on red marble vinyl. How has this been received by your fans around the globe? Can they expect more vinyl from Delphine Coma in the near future? Do you believe music fans of all ages are nostalgic for physical copies of music once again in this digital music world?
Ashe: Yes, our label released ' Tortuosa ' on vinyl. As I mentioned earlier, it was meant to be white vinyl with black splatter, so there are two variants of ' Tortuosa ' on vinyl. We do intend to continue to release vinyl.
I believe music fans of a certain age are nostalgic for physical copies, vinyl and tape specifically. There's a huge part of music listeners who have never even owned a physical copy, so I do believe those people are curious about those platforms. I'm very excited to see vinyl and tapes out again. I'm also hopeful in this transition back to these formats, listeners will once again listen to an album as an album, from beginning to end. Digital has turned musicians to churn our "danceable" singles more often than full length albums with a theme or ' feel ' to them so I hope we get back to that, more immersed style of listening to music.
Tzina: Delphine Coma are a very active band not only with your own music but with a number of collaborations with other artists from the dark/ alternative/goth scene from the likes of Caroline Blind on her solo album ' The Spell Between ' to remixes of Ash Code and Disjecta Membra..How important are these collaborations for you as a band and musician..Can you elaborate..
Ashe: These collaborations, as well as all future collaborations, are a massive part of being involved in the music scene for me. It's what it's all about. I've always enjoyed the ' family ' of bands and musicians that I've come to know over the last decades and those friendships are even better when a musical collaboration comes of it.
Tzina: Lockdown last year saw quite a number of music streams on social media with bands from all over the world. Your band participated in many of these streams including the ARG. Fest 2021 on New Year's Day. How does it feel to be an active part of this virtual world? Do you enjoy doing these streams?
Ashe: We were on Gothicat #4 in June of 2020, shortly after global quarantine began, and we did the Arg-Fest on New Year's Day of 2021.  We enjoy doing them.  It's a good way to find new listeners who maybe wouldn't hear us otherwise.  Nothing compares to live music, but seeing how the music scene worldwide has come together to see it continue, no matter what.  I believe a lot of us were able to see bands perform virtually we may not have seen otherwise. There is definitely some good that's come out of it.  Not to mention virtually every streaming festival we've been a part of or seen has been raising money for charity, so that's a very good thing.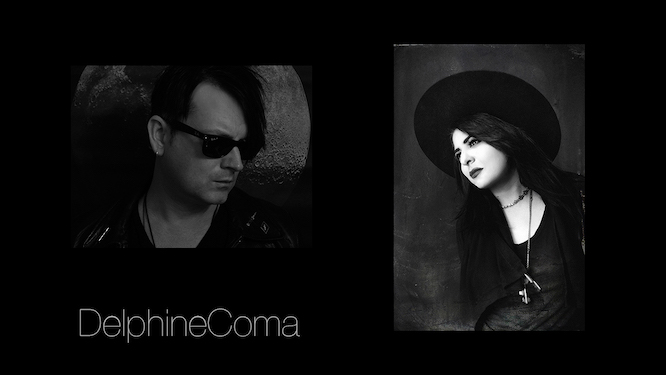 Tzina: The year 2020 was a busy time for Delphine Coma..Are you working on any new material at the moment? Anything in the pipeline for another release in the near future?
Ashe: Yes, 2020 was very busy for us. We're always working on new material and collaborations. There's a new Maxi-Single that will be coming out in the coming months which will be followed up with another full length and there are numerous collaborations for this year, already.
Tzina: Do you have any plans for any upcoming shows when the world finally re-opens and allows venues to operate with some sort of normality?
Ashe: No formal plans as of yet. I believe the entire music world is on hold for the time being. I honestly don't see anyone doing any shows this year and I fear we are only going to see even more of our venues close because of this. I have a feeling streaming festivals are here to stay and may well be the new ' norm '.
Tzina: The year 2020 which has just come to an end has been a very difficult year for everyone around the world especially musicians and artists. How much do you think this pandemic will affect the music and arts industry when it is finally over?
Ashe: As I said, I believe we'll see more venues close this year and I doubt anyone will be doing shows this year. This has changed and will continue to change how a band functions. Many bands tour and rely on merch sales. Bands haven't been able to do this nearly a full year. Everyone has had to figure something out, a different way to reach their fans. I believe even once things are back to ' normal ', streaming festivals will still very much be a part of the new permanent landscape.
Art will always live and will always be created, but this pandemic has been devastating for live and for venues and we'll feel its effects in the music scene for a long time…
Tzina: Anything else you would like to share with your fans? What can they expect from Delphine Coma in the near future?
Ashe: Thanks to any of you who have followed and continue to listen to our music. It means a lot. Lots more music to come.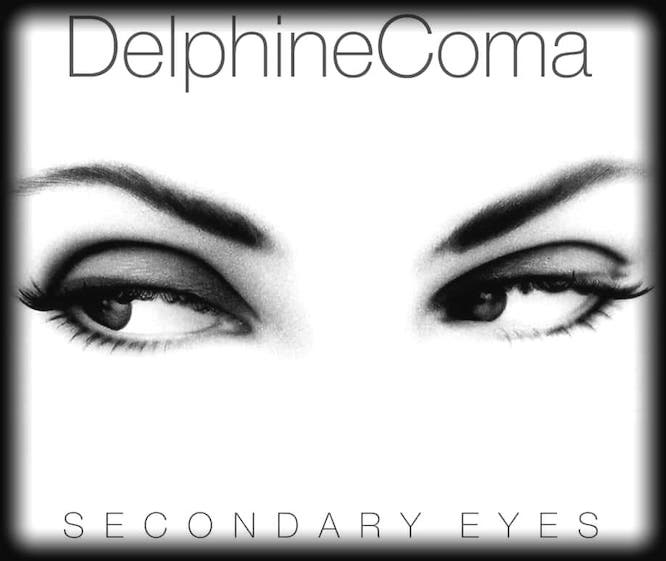 Delphine Coma is on Facebook.
Delphine Coma is on Instagram.
Delphine Coma is on Bandcamp.
Dephine Coma is on Twitter.