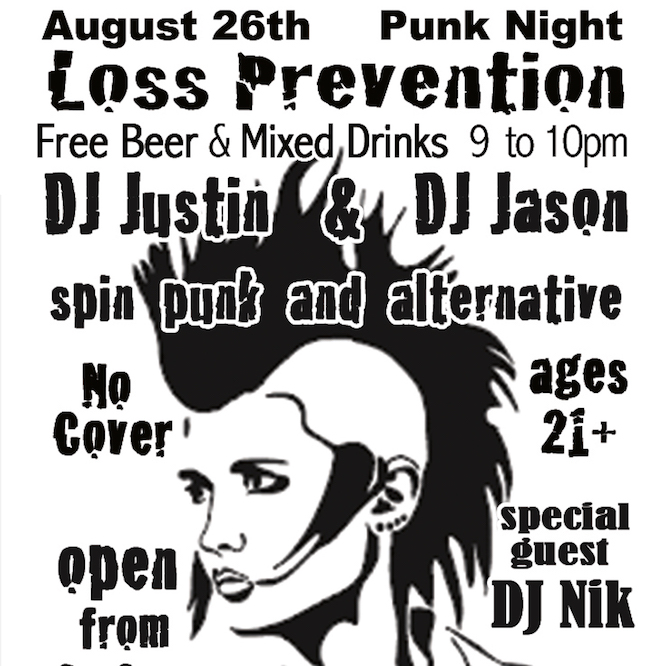 Loss Prevention – The new club night focusing on Punk Rock, Goth and Alternative music returns for another date!

Free Draft Beers and Mixed Drinks from 9pm to 10pm!

DJ Justin (PoDunk Radio) and DJ Jason play Punk, Goth and Alternative on the main dancefloor.

Plus, a special guest DJ set from DJ Nik.

It's at The Stillery in Stuart Florida!

No Cover Charge! Free!
Doors open from 8:30 to 2am, so there is lots of time to party.
Ages 21+

2196 SE Ocean Blvd. Stuart, FL