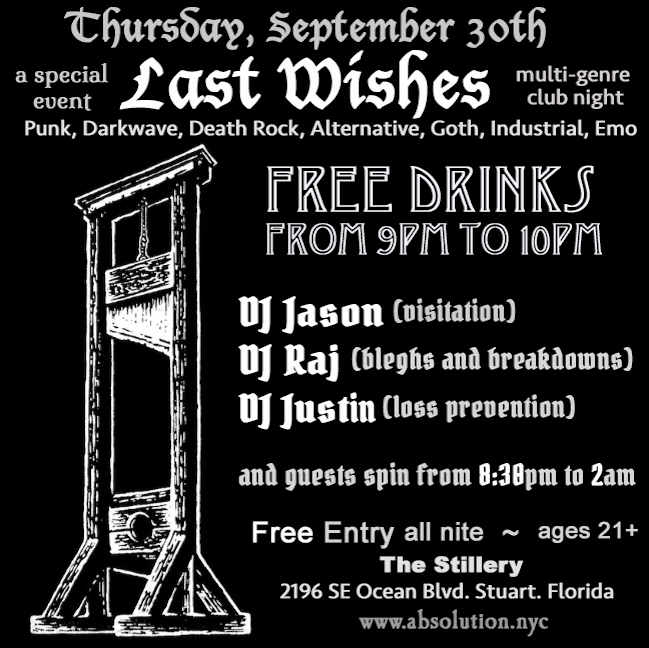 Visitation, Loss Prevention and Bleghs & Breakdowns present:
Last Wishes ~ a special event for the 5th week of September.

DJs from 3 different events converge for this night with guests… expect to hear Goth, Industrial, Punk, Emo, Alternative, Etc on the Main Dancefloor.

As with the other events, there is no cover charge to get in, and there will be an hour of Free Drinks (9pm to 10pm).

The club has a room for free pool playing.

The new Kitchen also has Pizza available until midnight.

There will also be free cupcakes & treats at the bar courtesy of Visitation (while supplies last).

Open from 8:30pm to 2am.
The Stillery
Ages 21 and up.2196 SE Ocean Blvd. Stuart, FL