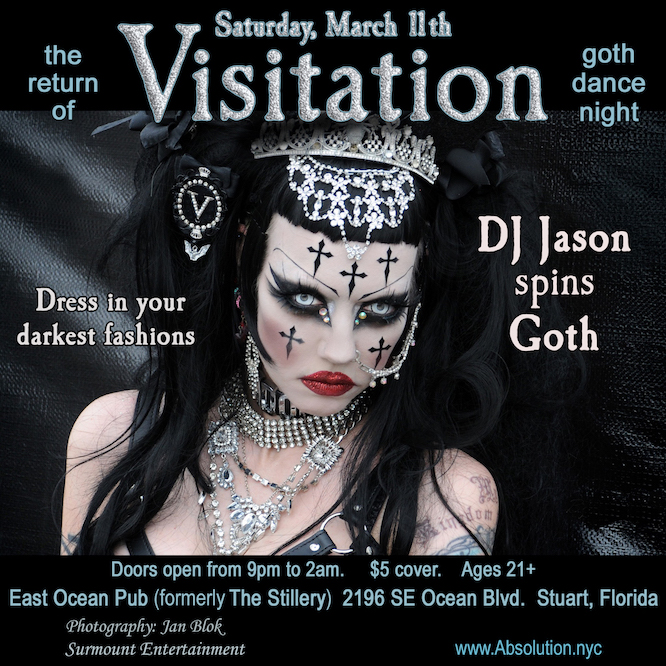 Visitation ~ Goth Dance Night ~ returns for a Saturday night in March.
DJ Jason spins Goth
Dress in your darkest fashions
Doors open from 9pm to 2am
Ages 21+
$5 cover
East Ocean Pub (formerly The Stillery)
2196 SE Ocean Blvd. Stuart, Florida
Lots of free parking!

Facebook invite page

Please spread the word!