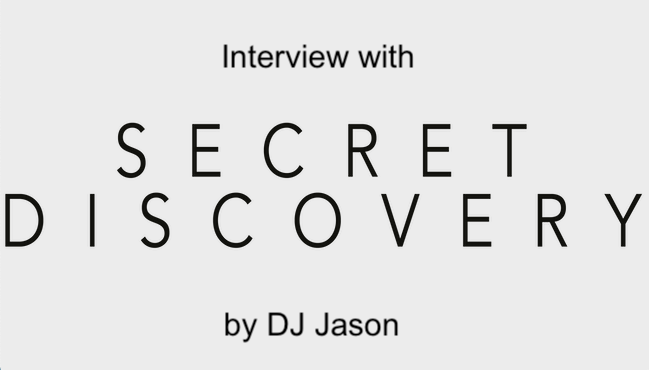 Secret Discovery, one of Germany's most important Goth scene bands from the height and glory of the German Goth scene, have long been loved the world over for their diverse catalogue of music… powerful, atmospheric, melodic, introspective, dark and sometimes playful, their songs have been heard the world over in gothic nightclubs.  Songs like, 'Another Life', 'Meaningless', 'Wake Me With a Kiss'  and many other classics were played often, and their thunderous rendition of Dead or Alive's 'You Spin Me Round' still fills dancefloors to this day.  
Falk Hoffmann, founding member and guitarist of Secret Discovery, talks with DJ Jason here in this illuminating new interview…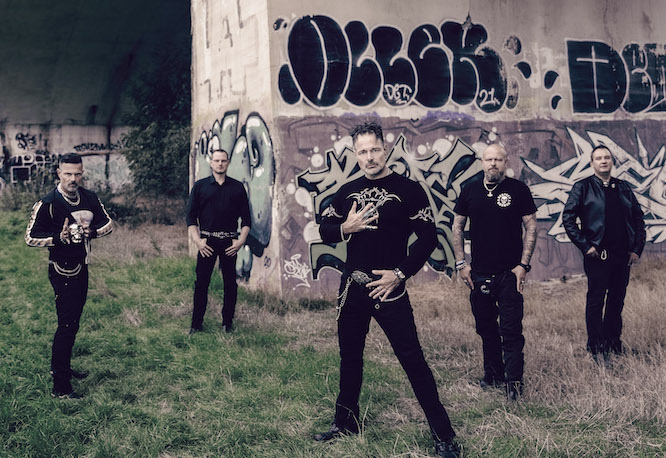 DJ Jason: Your new Secret Discovery album is to be released on March 17th this year. It is titled, 'Truth, Faith, Love'. The fans are very excited and with good reason since it's been so long. How does it feel to return to releasing music?
Falk: It feels really good – we never really stopped, but finally releasing our own material again is really exciting for us after all this time. The whole world of music has completely changed in that time and we've had to completely rework ourselves into it.
DJ Jason: Was the new album written in one stretch or was it assembled over a long period of time (in the 17 years following 'Alternate')?
Falk: We've been working on the songs for a long time – some of the songs that are now on the album have been reworked several times – many songs from the last few years didn't make it onto the album, there were just too many – maybe one or two songs will be released again at a later date. However, we have so many new ideas that we will probably not run out of material for the time being 🙂 Most of the songs on 'Truth Faith Love' were written in the last 5 years though…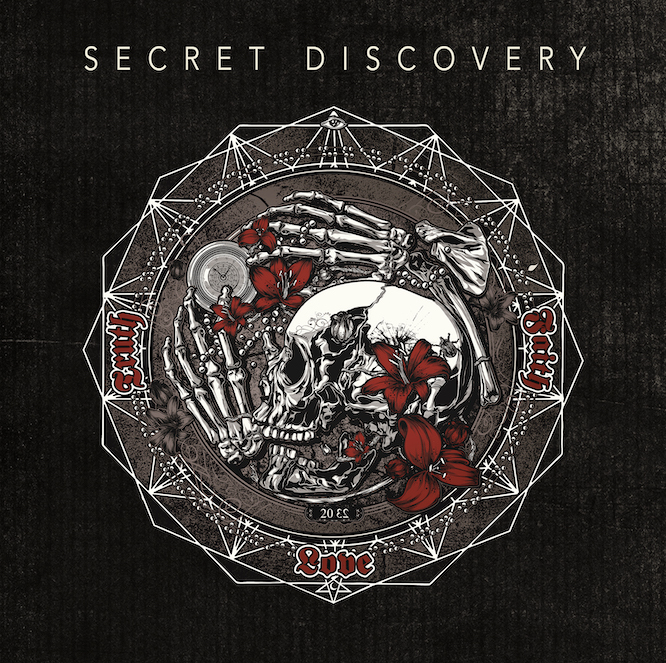 DJ Jason: I remember seeing two wonderful Secret Discovery shows each at Park Bühne during Wave Gotik Treffen years back. Will Secret Discovery tour for this album? Are there plans for any festival or other appearances?
Falk: There are plans, yes – but no concrete schedule for live shows yet. Since we have taken over the production, artwork, promotion etc. completely ourselves this time, we simply lacked the time for rehearsals and conception until now… We already have requests for festivals etc. – but have blocked everything until the 4th quarter of this year… Let us surprise you! 😉
DJ Jason: In addition to the brand new album, Secret discovery are rereleasing earlier works. How are these rereleases being received by the public? Are you finding a new generation of SD fans?
Also, will the early works on Miracle Records and ZNS tapes be rereleased too… and also, will the Alice 2 side project be rereleased?
Falk: Yes, we will digitally re-release all the old albums bit by bit just for the reason that until now we didn't exist digitally at all (except for one or two songs). Many fans have asked again and again and that's why we have decided to dare the digital leap in time for the complete back catalog. Our albums are hard to get in physical form, if at all, and the trend nowadays is of course towards streaming/downloading. I don't think we'll reissue the ZNS tapes, those were more or less demo recordings and are more for collectors nowadays 😉 From 'Way to Salvation' to 'Alternate' we will do for now – Alice2 is not planned yet but that would also be an option 😉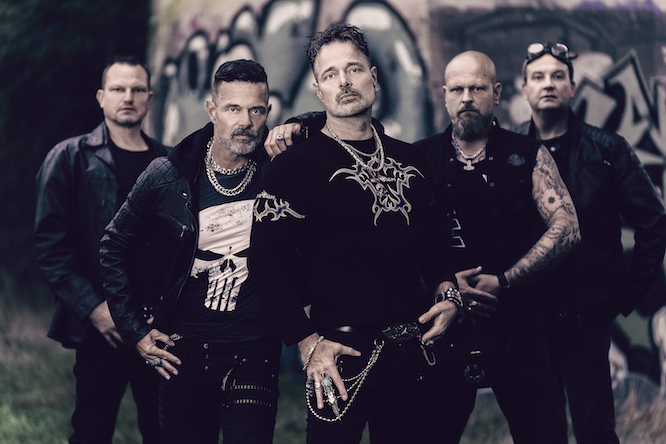 DJ Jason: Would you like to share any stories or details about the new work… it's meanings, personal or poetic or it's recording process, technical or otherwise?
Falk: "Truth, Faith, Love" is a little bit the red thread that runs through almost all songs of the album. The title is based on the Christian credo 'faith, love, hope'. Originally we wanted to cross out the word "Hope" and replace it with "Truth" but we liked it subtly better. We think that without truth, especially in religion but also in general, there can be no hope and the biggest problem is that especially in our "fake news" – times it is very hard to find truth! And the worst is: people get used to live with lies, whether from religion, politics or society… And what does faith or love mean, if everything is based on lies! …
DJ Jason: What caused the long wait for this release? Were any of you involved in other projects? Would you like to talk about the nightclub in Bochum that you were involved with?
Falk: There was no real reason – at that time we realized that musically we were treading water and other things came to the fore. One or the other started a family or dedicated himself to his bourgeois job. We just thought it was time to stop when it was the best time. One or the other also worked on other musical projects.
Yes, I run a karaoke club together with a partner, the 'Kult' in Bochum. So I could also try my hand at singing! :-))) I've been doing this for 12 years now – we opened the bar in 2011… Kai was also involved in a bar in Bochum in the meantime, but he doesn't do that anymore.
DJ Jason: The earliest recordings featured some songs in German, while most of the albums were sung (mostly, other than one notable song in French) in English… Alternate had a lot of German lyrics and this new release does as well. What caused this shift back to vocalizing more in your native German?
Falk: As you mentioned in your question, we have often had songs with German lyrics – there are simply songs where it fits and then there are songs where it does not. The German language sounds completely different than the English language and that can also give a song its very personal soul… just like the French language, which sounds completely different again. We would also like to release a song in Spanish. I like the sound of Spanish very much.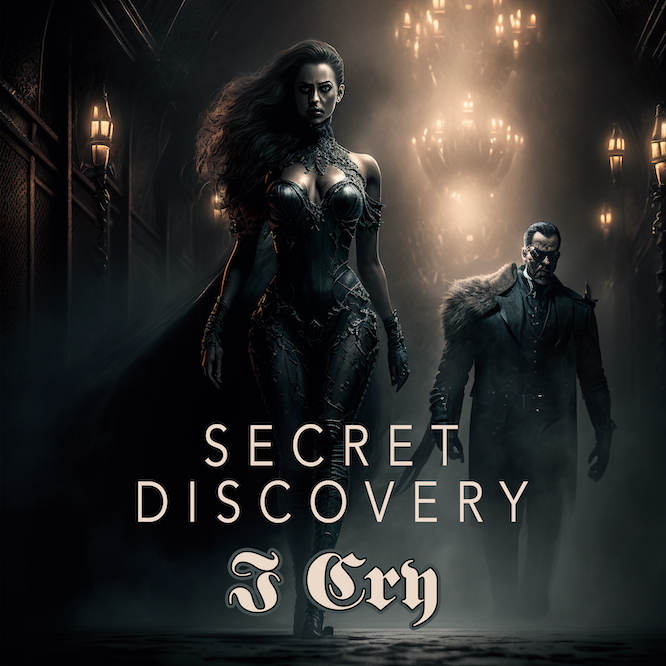 DJ Jason: The new album's singles, 'I Cry' and 'Nimm mich mit' see a return to a more aggressive style of dark music. Throughout the years, Secret Discovery has had a lot of variety to their sound. What sparks these changes album to album typically?
Falk: Hmm… I think that's in the nature of things. You go with the times, experience many new things, are exposed to changes, innovations and influences day by day. Music lives and changes in the course of time – e.g. through studio technology alone. We don't approach songs differently but we process innovations just like experiences as well as new musical influences and also events (Corona, Ukraine war) in our music. Maybe the next album will be completely different again – the important thing is that the red thread is not lost, the element that holds everything together in the end and runs through all albums and in my opinion that is present in all albums (including the new one).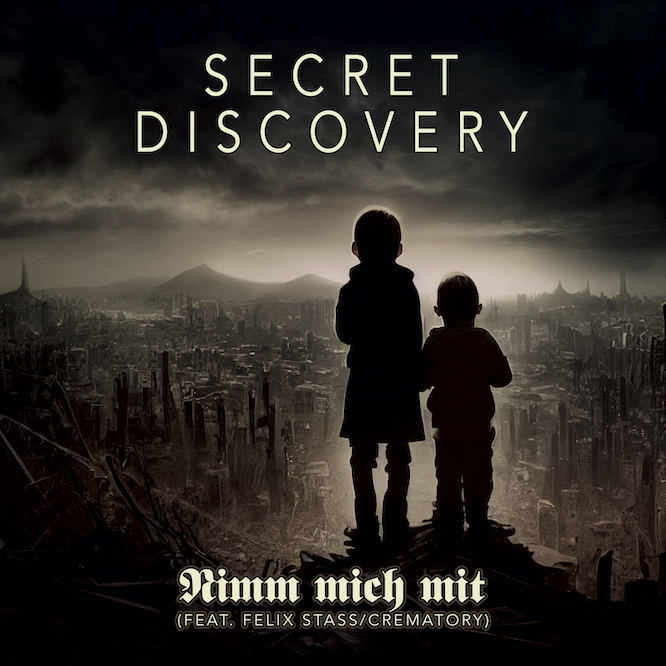 DJ Jason: Felix from Crematory features on your new single, 'Nimm mich mit'. How did this collaboration happen? I assume he is a friend of the band. Was he a driving force behind getting the band motivated to make another album?
Falk: No, he wasn't a driving force, we needed a shouter for 'Nimm mich mit' and of course Felix immediately came to mind, and he agreed right away. We've known the Crematorys since our festival tour together (Out of the Dark) in the 90s and have been good friends ever since. Back then Felix always sang along with our 'Hello Goodbye' and Kai with 'Tears of Time' from Crematory. It was a very cool time. And Felix is also a great guy!
DJ Jason: How do you feel about the current time period musically in Germany and elsewhere? Do you have anything to say about the Goth scene and it's extended culture?
Falk: The gothic scene is alive and well and there is always new blood even if I don't quite understand some stylistic groupings anymore :-)) The cool thing is and remains – it is a peaceful scene and in no other direction have I experienced such a wide age spectrum. When you go to WGT you see the 18 year old neon goth kids as well as the 70 year old goth granny – I think that's cool. 🙂 Musically you always notice that a lot comes back and actually sounds very similar to the past – probably quite consciously – but I would often wish for a little independence otherwise it quickly becomes a copy of your own idols…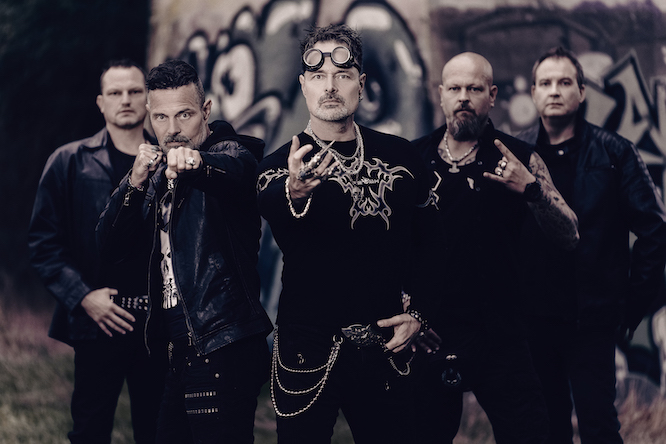 DJ Jason: Are there any artists old or new that are important to you in one way or another that you would like to mention?
Falk: Worth mentioning I find e.g. The 'Lords of the Lost' who have made it with their music to the ESC – respect for it. This makes our musical direction a bit more popular and paves the way to more acceptance for the movement. And of course 'Crematory' who even made it into the German charts with their latest work 'Inglorious Darkness'… Apart from that, especially in the gothic rock/metal area there are some 'audible' new artists again without going into specific bands here…
DJ Jason: What bands in the past were your favorite to play live shows with?
Falk: Oh – there were a few – 'Crematory' mentioned above was certainly a highlight, but also the tour with 'Rammstein' was mega fun. I can hardly decide – we always had a lot of fun, 'Lacrimosa' and 'Unheilig' for sure. Apart from that, there's much, much more – we're just a sociable bunch 😉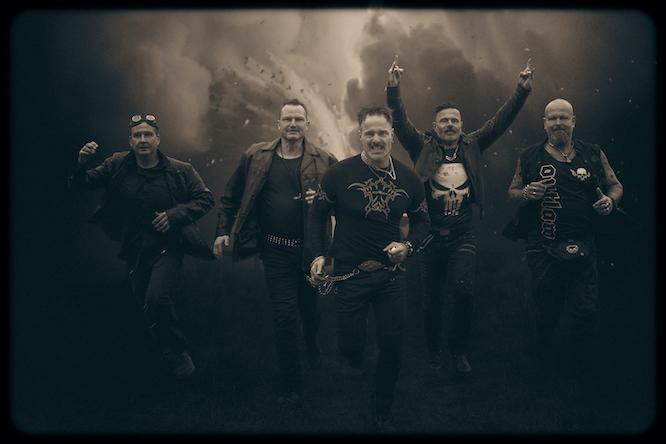 DJ Jason: What do you expect the future holds for Secret Discovery?
Falk: Who expects much will be disappointed – We expect nothing and look forward to everything that comes. We wish that we reach as many people as possible with our new album to listen to our music. That is the most beautiful thing for us as musicians. And when the time is right we would like to toast with our fans after the concert like we used to and have a great time – with the old ones and the new ones… and I promise here and now that it won't take 17 years again until there will be new material from the Secrets ;-))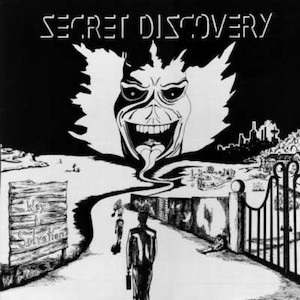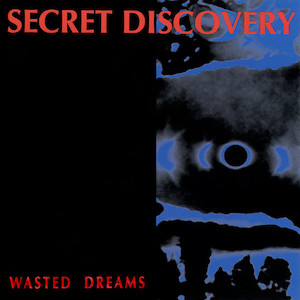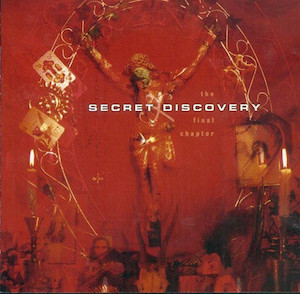 Secret Discovery official website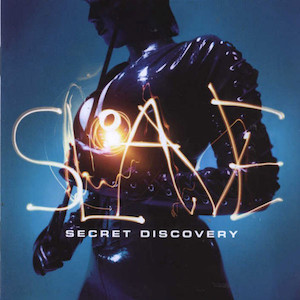 Secret Discovery on ReverbNation