Andrea from Love The Ghost recently sent this snippet about the song Dark Son to us from his interview with Procession magazine issue #8 where he mentions DJ Jason.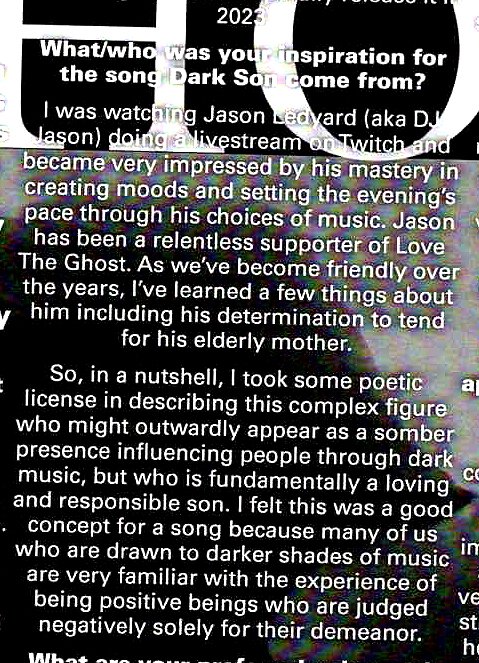 Thank you Andrea for your wonderful music, charming lyrics and kind words!

The full interview and much more can be read in Procession magazine.

Here (below) is the Love the Ghost video for Dark Son.