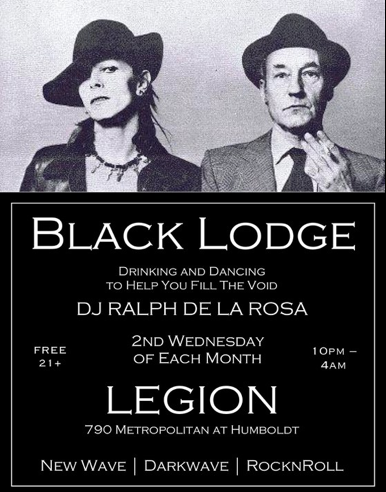 Next Wednesday!  The Grand opening of Black Lodge at Legion.  The first installation of a new night by our friend DJ Ralph De La Rosa.
Dance and drink to Post-Punk [Goth], Darkwave, New Wave and Rock n' roll with DJ Ralph De La Rosa (A Night of Banshees, Absolution) & guest DJ, Hollywdgd.
Stiff drinks and teenage kicks!!
10pm – 4am // FREE
@ Legion
790 Metropolitan & Humboldt
L train to Graham Ave.