Lestat Interview by DJ Jason for AbsolutionNYC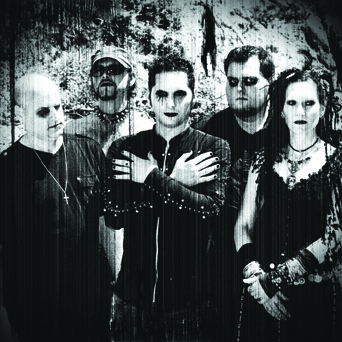 What made you choose your name? Does it have any particular meaning for you or a story behind it's choice?
It does, indeed. At the time that the band was formed, we were all from very diverse places in our lives with many different influences, loves and passions. The Anne Rice Vampire Chronicles were the one main thread that we found between us. We chose the name Lestat because he was the character that we found our music most closely associated with in mood and feel.
How did you get interested in playing music?
Many of us have been in bands for a very long time, and most of us started playing in grade school.
Who or are your main musical influences?
It varies from member to member. Me personally, I find that the darker early New Wave movement, such as early New Order, Gary Numan, Depeche Mode, The Fixx, etc. really set the tone for my vocal inspiration. As a band, I would say that we find our earliest influences to be The Cure, Dead Can Dance and Click Click. The fact that we got to work with Adrian Smith of Click Click for this release was just an amazing experience for that reason alone.
Do you have a favorite band or singer? Who is it?
I have several favorites, but I can say that Peter Murphy ranks very high on that list. oHgr from Skinny Puppy is another, and Gary Numan as well.
How would you describe your music?
This is always the toughest question we are asked. I guess you could say that we were one of the earliest Darkwave bands, and by that I mean utilizing electronic music in place of guitar/bass/drums as the basis for our writing. At the time, there were very few bands working with the genre like that. I suppose Darkwave still applies, or Goth/Industrial.
Can you give us a brief history of Lestat and tell us about your return to touring/writing?
Sure thing. we were brought together by circumstance in 1989 and released our first music shortly after on cassette entitled "Theatre of the Vampires". We followed up with "Grave Desires" in 1991 and "Vision of Sorrows" in 1994. We tried hard to keep things afloat, but in 2000 we split up as friends and put the band to rest.
However, fate being what it is, I found myself wanting more in 2010. I met with each of the members of Lestat and found that I was not alone. Timothy and Susan quickly joined me in putting things back together, but we could not convince Jess to rejoin us. He's been VERY supportive of us, however, and quite instrumental in re-releasing our original catalog. I moved quickly, adding Scott and War on drums and bass to bring the band into the current era, and give our sound a more organic feel.
Since then, we have been reworking old material, touring the country and writing and releasing our first full length CD in over 15 years, "Arisen" It's been quite a ride.
Is there a message or ideology behind your songs? If so, what is it?
The message COMES from the songs. I never write lyrics until the song is completely written musically. Then I take what I'm feeling from what I hear and transform it into lyrics. That being said, all the songs have very different, very personal meanings.
What does it feel like to be onstage performing?
I live for it. That's when I feel most alive with the music. The instant reaction from the crowd, the give and take. That's the main reason I do this.
What are you most proud of throughout your musical history?
Up until the new release, I would have said things like playing CBGB's, or the 100th anniversary celebration of the writing of Bram Stoker's Dracula. This release is really something else, and I am fantastically proud of it.
What are you looking forward to?
I look VERY much forward to playing the Coven's Ball in New Orleans during Halloween weekend this year. I also look forward to playing NYC, the Age of Decay festival and many more cities in the near future. I also look forward to spreading the word of the release as far as I can muster.