A promoter and a DJ,
DJ David
was the first all Goth DJ in NYC and an inspiration to many later DJs by the virtue of his purely gothic events.  His event was called 
Dark Wave 6
(1991-1993)
.Dark Wave 6

was at

Limelight

,

Fire & Ice and many other special locations.  He also DJed for many of Suffering Clown's A Night of Misanthropy events through to 1995.  A Night of Misanthropy 

usually featured

Requiem in White

,

Loretta's Doll

and

other good NYC bands.  DJ Cage 23 and DJ Nedster (Ned) sometimes spun with him.
He managed the singer Diamanda Galas and the band Requiem in White.   He often spun goth music at their shows as a support DJ.
His current whereabouts are unknown and it has been years since he has DJed in NYC.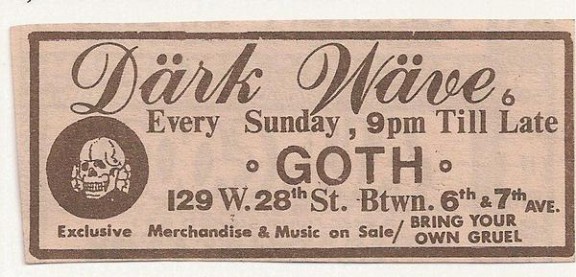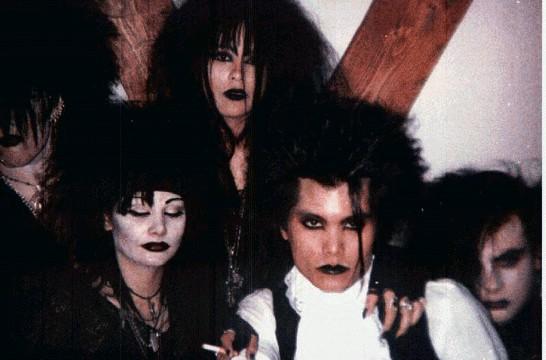 A photograph of the crowd from Dark Wave 6 (featuring dancer and performance artist, Rob Divine).
"What I liked about Dark Wave is there were no slackers. The party had their own velvet ropes, and anyone who didn't make the effort to dress the part didn't get admitted. A big FUCK YOU to the Roxys and Webster Halls of the world. Those were the days!"
-Rob Divine
This is the program for New Year's Eve. Requiem in White played in the basement of a cool small east village church.  There were paintings by E. Hammer (Doc Hammer). on display and a BYOB policy.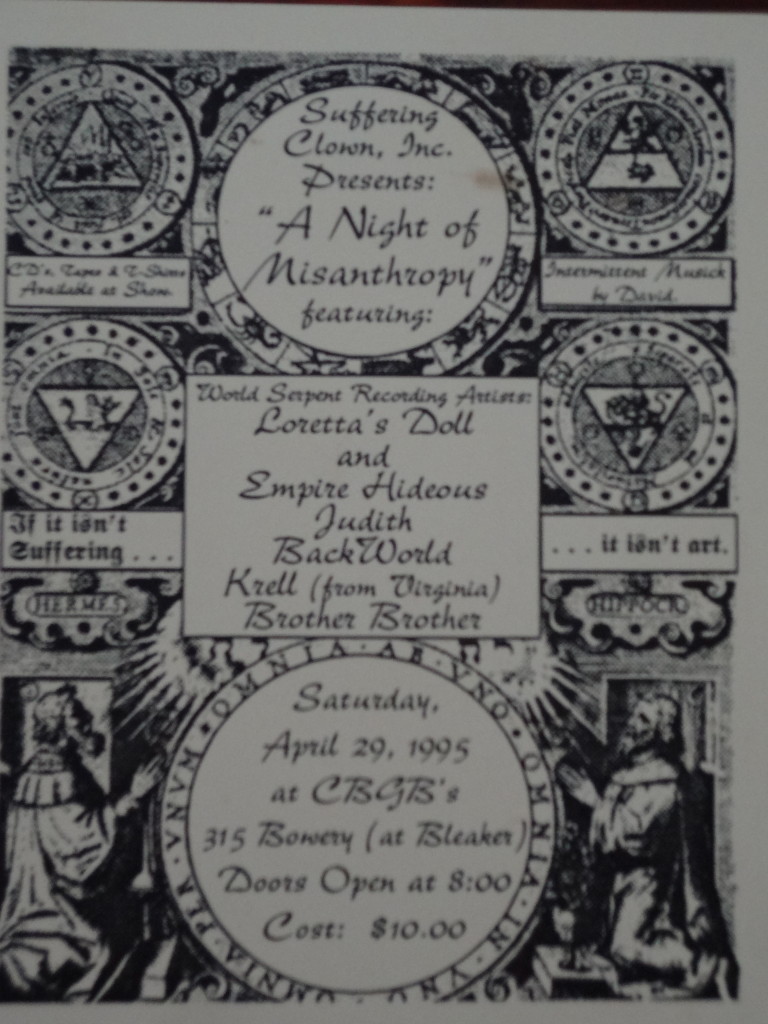 Click here for information on NYC's most historically significant Goth DJ