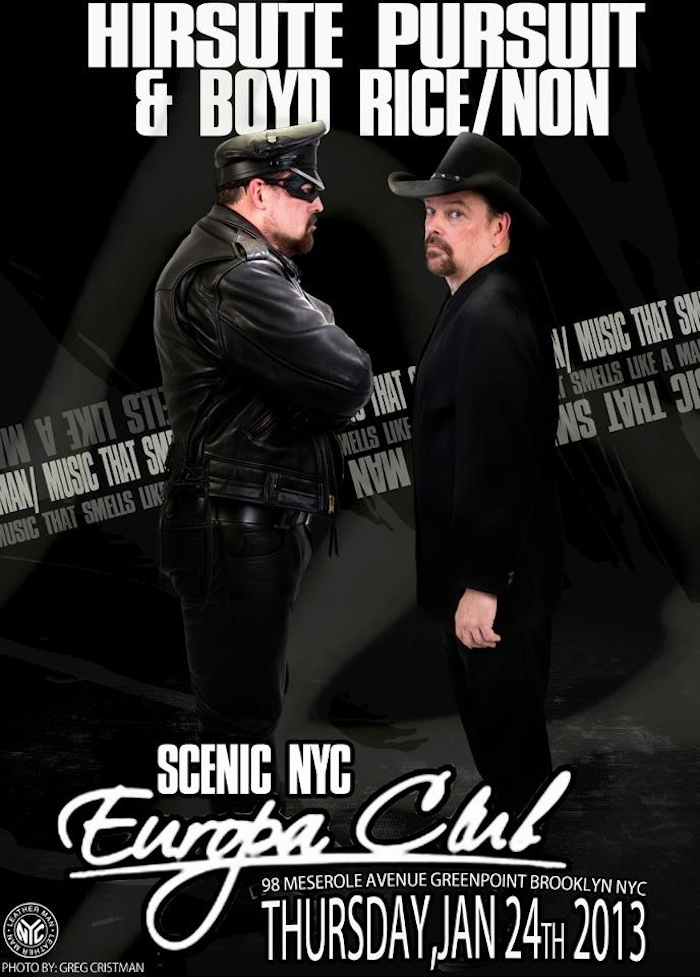 Our friend Bryin Dall has an upcoming show with his new band, HIRSUTE PURSUIT.
Many of you will remember Bryin's previous NYC experimental band, Loretta's Doll and his famous and highly influential goth club event, A Night Of Misanthropy (CBGBs, The Cooler, etc) with DJ David (of Darkwave at Limelight, Fire & Ice).  A friend to Goths everywhere, I recommend supporting Bryin's new venture. ~DJ Jason 
Other acts that night will be Boyd Rice / NON, Cult of Youth and House of Blondes.
DJs will be  Theologian Prime (formerly DJ Leech) & Abstract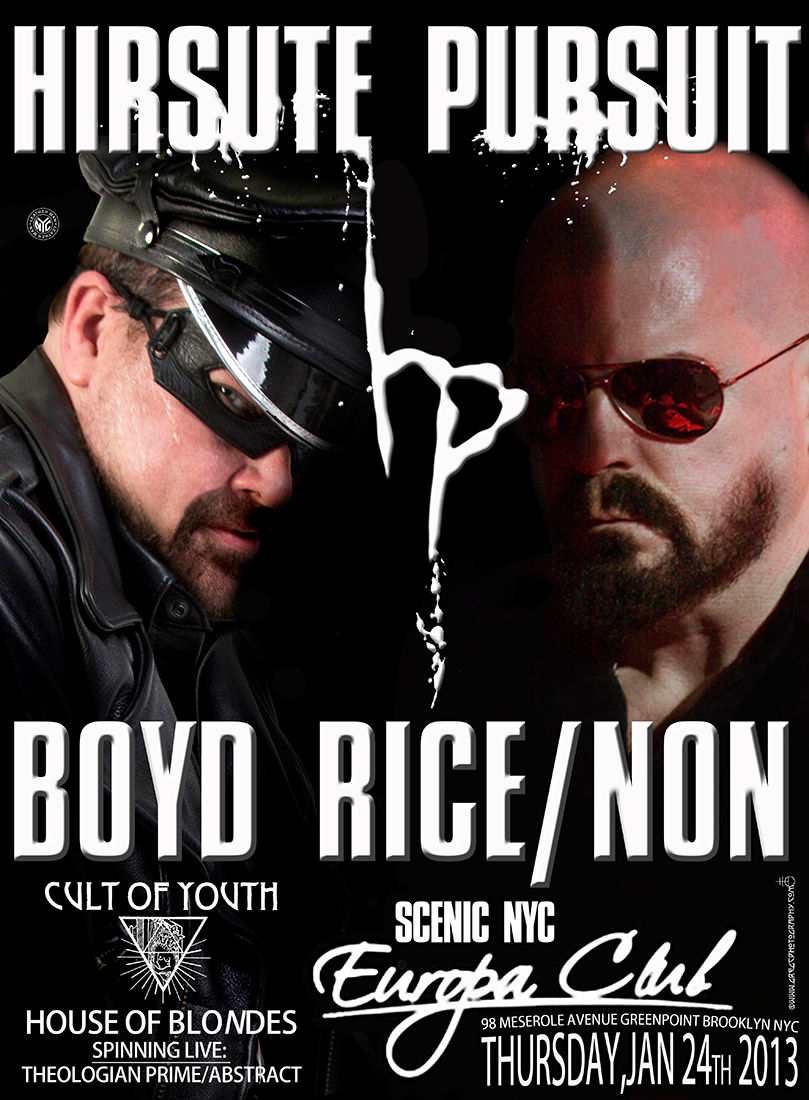 Thursday, January 24, 2013
9:00pm until 12:00am
Price:
$21.00